9 Tips to Organize and Maintain Kid Spaces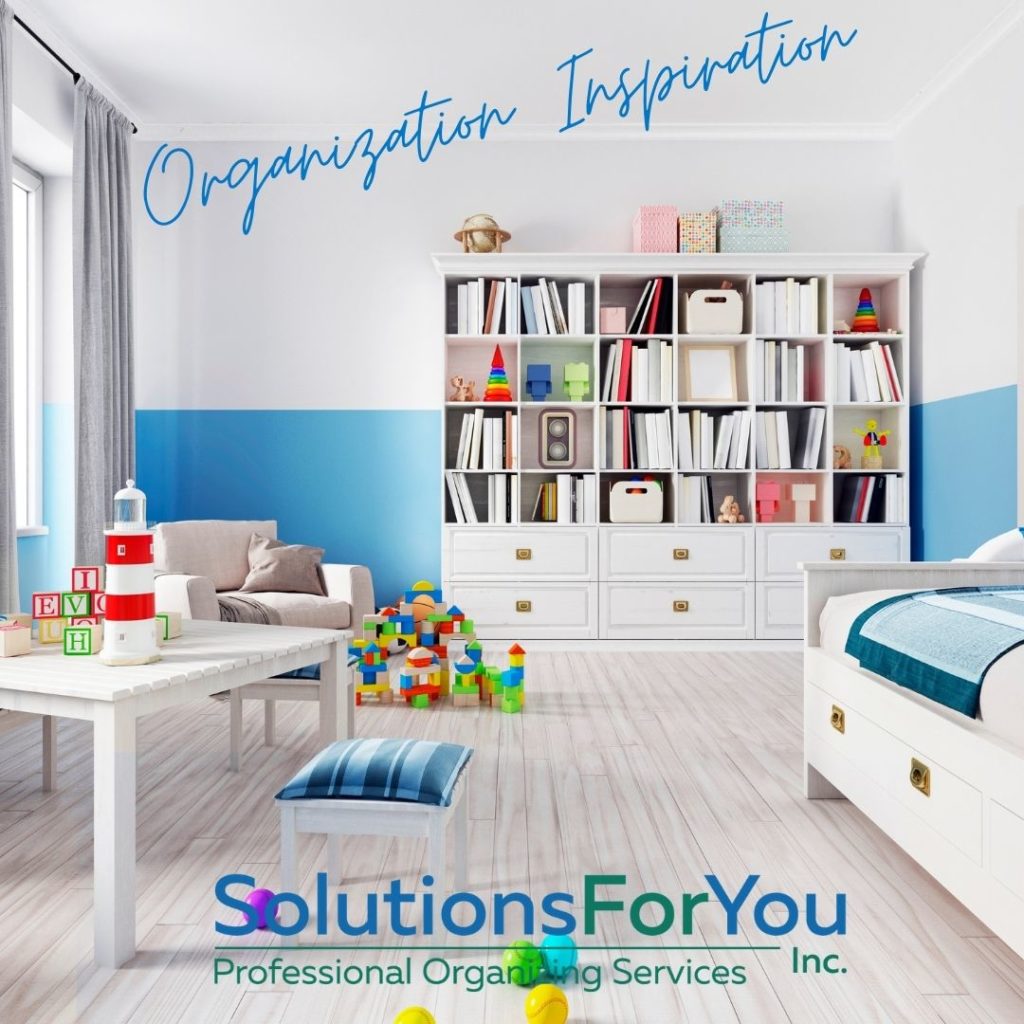 Students are returning to school, and there's no better time to get your kid's spaces decluttered and organized so you can keep them tidy.  There are some common problems with keeping kid spaces organized, such as
Kids' belongings typically do not have a designated place or home.
Kids don't always have guidelines or instructions on how to clean up their room—they don't know what that means unless they are shown.
Parents are not always the best role models for their children.  They expect their children to keep their rooms neat and organized, yet they don't model what that looks like.
Kiddos keep everything even if they haven't touched it in years because they don't know differently.
Kiddos don't have a routine of going through their stuff periodically and weeding out what is no longer useful, important, or loved.
9 Tips to Organize and Maintain Kid Spaces
Involve the child in the process.  Helping them to prioritize their belongings will teach them excellent decision-making skills that they may not learn anywhere else in life.  It is also a time to teach them about giving to others by donating their unused and unloved belongings.
To help a child prioritize their belongings, have them base their decisions on the criteria they "love it," "like it," or "don't like it."  They let go of "don't like its," keep "love its," and if there is room and it is still functional, the "like its" can stay.
If an item isn't age-appropriate anymore, in other words, they have outgrown it, donate it.
Will books, games, and toys be located in their bedroom or another room of the home?
Can the child easily reach their clothing?  If not, make adjustments to accommodate the child's current height and plan for adjustments as they grow.
School memorabilia can become massive if a system isn't established early on. When a child turns 18, probably the last thing they want to move with them are 12 large Rubbermaid totes full of school papers and artwork! Think about why you are keeping school papers and projects, and more importantly, who you are keeping them for.
Stuffed animals and other collections can take over a child's room if boundaries are not established early on.  Decide where in the child's room their collections zone is and keep collections to a specified limit.  For example, the child can keep all the rocks they can collect that fit inside a specific container.  Once the container is full, please don't add more containers; work with the child to prioritize which rocks are the most valuable to them.  Or, implement the One-in One-out Principle with collections to keep them to a specific number.  The main point is, set a limit and boundaries and stick to it!
Allow a child to sell their books, DVDs, and toys.  There are bookstores that will buy used books and resale stores that sell both clothing and toys.  My son learned at a very early age how to buy and sell his games and DVDs on eBay, and he still does.
The most important organizing principle a child can learn at a very early age is the Be Decisive Principle:   Don't wait to decide where something belongs. Decide immediately and put it there.  Return it to its home whenever it wanders away.
Set up Zones to make it easier to know where to put things away.  For kid spaces, those might be:
Personal Care
Rest / Sleep
Play
Reading
Collections
Studying
Invest in Product Solutions to help keep things tidy.
ArtKive app for your little or big Picasso's artwork (www.artkiveapp.com)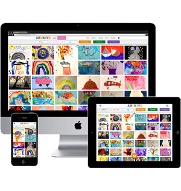 The Container Store elfa closet system. Elfa can be moved and adjusted in minutes. Their Kids' Reach-In Closet will grow with a child from toddler to teen. These track and rail systems are relatively easy to install and provide great versatility and design options.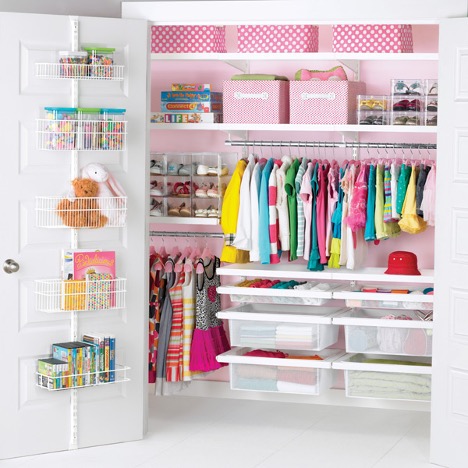 Trofast Shelving (Ikea) – A flexible system with countless combination possibilities that grow with a child.  For containing toys, art materials, even clothing for easy access.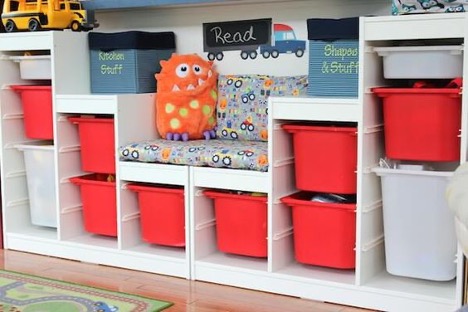 The Container Store desk.  This desk features a generously sized work surface for pre-teens and teens and easy gliding mesh drawers for stashing school supplies.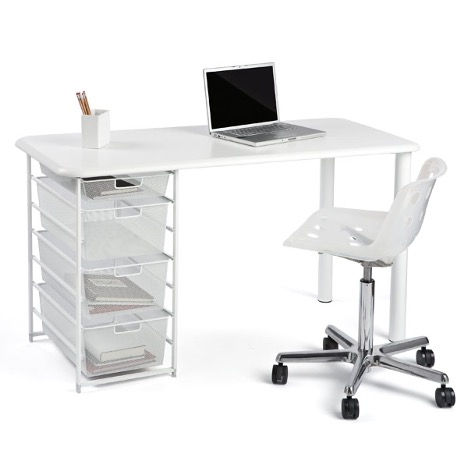 The Container Store Desk and Shelving.  Elfa solid shelves that provide ample storage space for craft supplies, toys, books, and games. A spacious desk area sets the stage for your little one to create, color, or draw.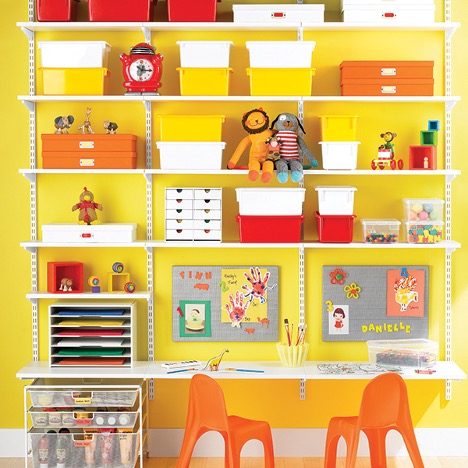 Teach your kiddos organizing habits to keep their space tidy.
Daily – Pickup and return belongings to their zones.  If this is done daily, it should not take more than 5 minutes.  Make it part of a child's nighttime routine and reward them with stickers or something motivating for them.  Make it fun for them.  Set a timer and have them play beat the clock!
Monthly – Edit school papers and memorabilia.  Keep all graded papers until the report card is received in case there is a discrepancy.
Semi-annually – Edit clothing, books, games, toys.  Good times to do this are around a child's birthday, holidays, or the beginning and end of the school year.