9 Tips to Prepare for Back to School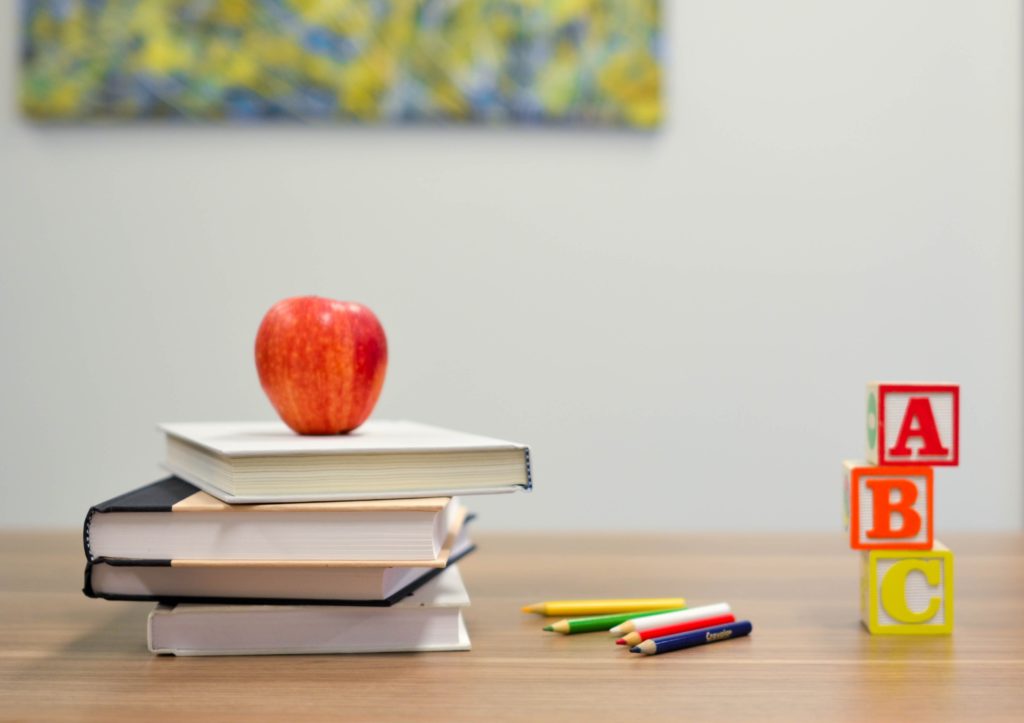 Parents, organization, and planning will be the keys to keeping your cool as September rolls around. Those lovely lazy days of summer are waning, and things are about to get crazy… or not. Yes, your family will soon be busy when school starts, but these tips can make a world of difference and help you stay sane. This plan will support your child in transitioning back to school as well, especially if they are starting a new school and are apprehensive. Mom and Dad have got it covered!
1.   Install a Bulletin Board
Make it fun by involving your kids in the process. Start with a bulletin board in a prominent place in your home. Use this list or make your own. Pin it to the board and go over it with your children. Let them know there will be a prize when all the tasks are completed, like tip number eight below or a movie they have wanted to see. Give everyone little tasks in support of each category, with kudos and hugs to all when completed. Family projects where everyone feels they have contributed is a great way to teach your children about the power of teamwork.
2.   Clean and Sort
Together with your wee ones or middle-schoolers or teens go through their rooms. Sort out the clothing they have outgrown and donate them to a worthwhile cause. This is another terrific learning opportunity for children. Section their closets with summer clothes still being worn handy in front (depending on the weather in your area). Then use a divider (grocery bag with handles over a hanger works well) to separate the new school clothes to one side. Organize their shoes and boots in the same fashion. This project will also help identify what new clothing they need for school. It is a good idea to ask for the children's cooperation in leaving their new duds in the designated area, at the ready for the start of school.
3.   Create a Study Area
Students of all ages need to have a designated area in which to study and complete their homework, one that is free from distractions. If that place is in their room, help them organize supplies and eliminate clutter, and even create their little filing system and homework log.
4.   Have a dress rehearsal
Make it a game for the kids. Pretend it is the first day of school, pack lunches, lay out new clothes and get everyone up early. The whole nine yards. If everything goes smoothly, take the lunches to the park for an end of summer picnic and maybe even a visit to the ice cream parlor. If your child is starting in a new school, it is helpful to do a dry run. Walk over together or drive the route their school bus will take, then tour the grounds, if access is available. Taking advantage of Back to School Nights, where offered, is also a good plan for the kids to get acclimated before that potentially scary first day.
5.   Details, Details
Make sure your child's vaccinations are current. Complete all required school paperwork well before classes begin, so you are not scrambling at the last minute. Review the school district requirements online concerning any special documents needed for extra-curricular activities, like sports, your children will be participating in.
6.   Get Those Supplies
Avoid the madness of waiting until the last minute to purchase the required school supplies. Obtain the list from the school as soon as it is available. You don't want to encounter the first store you visit is out of certain items, forcing you to waste your valuable time by visiting yet another store.
7.   Shop Early
Similar to item six above, don't be one of those frantic parents shopping with their cranky child for school clothes alongside dozens of other frazzled parents. Especially, don't wait until those enticing Labor Day sales, which can be crazy-making. You will feel good when you have checked this one off your list. Your child will be happy modeling their new school clothes when you have your dress rehearsal for the first day, too.
8.   Nightie Night
Typically sleep schedules become a bit lax in the summer months. So, it is a good idea to ease children back into the school year sleep schedule. The early to bed, early to rise plan will help them to be rested, alert, and ready to learn.
9.   Celebrate the First Day
Have on hand the ingredients to make your kids' favorite dinner in celebration of their first day. Give yourself a gold star and enjoy your successful start to the new school year! And, don't forget that first day of school photo to capture the special moment.
If you need help with organizing projects, large or small, SolutionsForYou is ready to lend a hand.
Give us a call at 503-246-0710