Before SolutionsForYou Organizing
Julianne's scrapbook room looked like an explosion of paper and craft materials!
The problem – there wasn't space for Julianne to work on her scrapbook projects and she couldn't easily find the materials she was searching for. This caused Julianne to stop scrapbooking – something she and her daughter both love to do.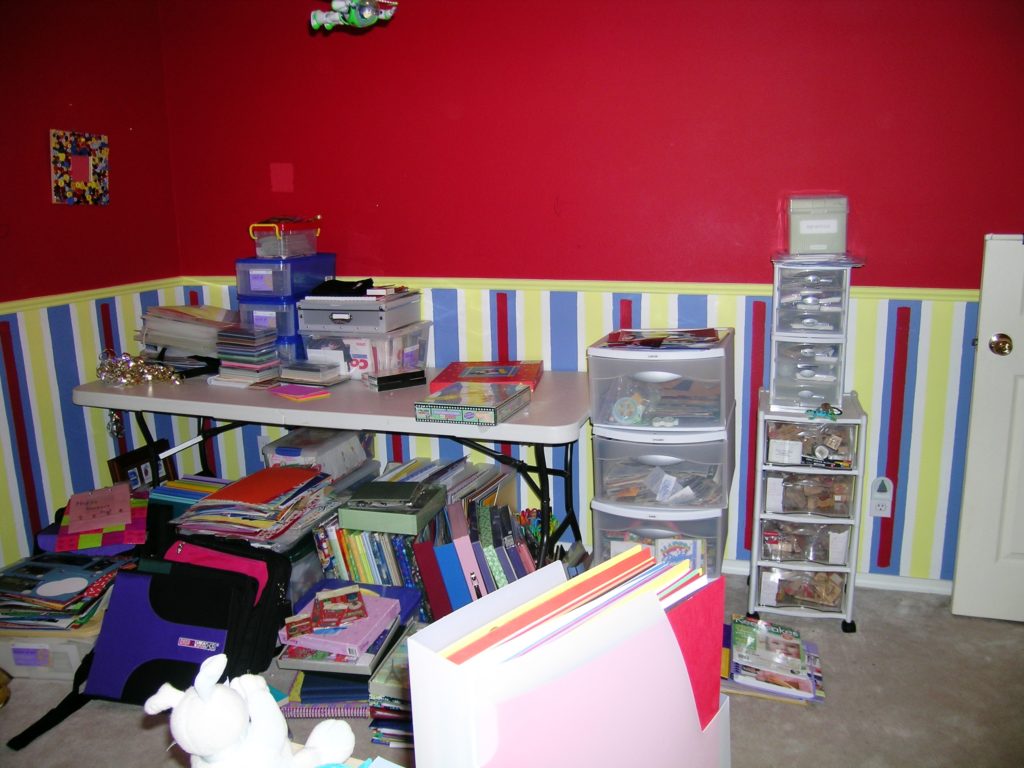 The Process
Anne worked with Julianne to sort through her materials identifying what she would use and what was no longer useful. She then designed two closet systems for her to contain her scrapbooking materials and projects. This freed up space in the room for clutter-free project tables. Julianne expressed that she is a highly visual person and needs to be able to "see" all of her materials. Materials were installed in containers that are clear and labeled making it easy for Julianne to find what she needs.
Time involved: 15 hours total – a combination of 6 hours hands-on grouping and reducing with the client and 9 hours hands-on SolutionsForYou installing container systems and materials and labeling.
Cost of materials: $1,325 total – We repurposed materials the client had including scrapbook paper magazine containers, multi-drawer carts, and photo storage boxes. We purchased two 2 elfa® craft closet systems $427 each; 4 scrapbook carts $59 each; 2 snap boxes $6 each; 4 three-drawer containers $10 each; and elfa® gift wrap cart $183
After SolutionsForYou Organizing
Julianne is now inviting her scrapbooking friends and her daughter's friends over for scrapbooking parties and proudly showing off her reclaimed space.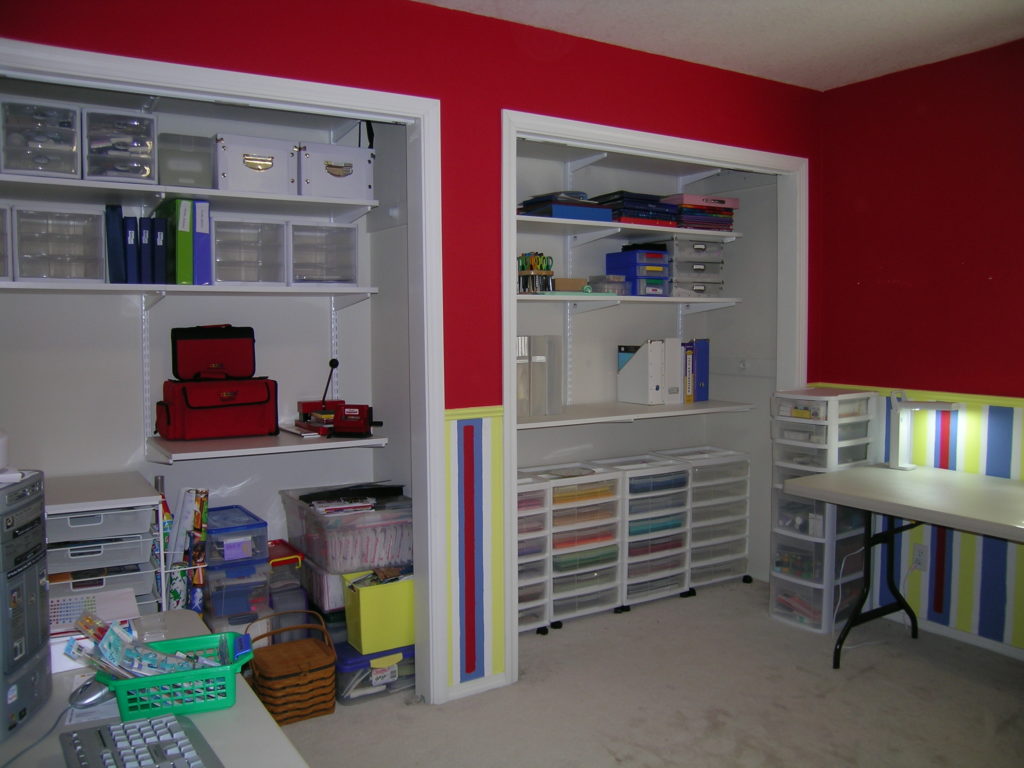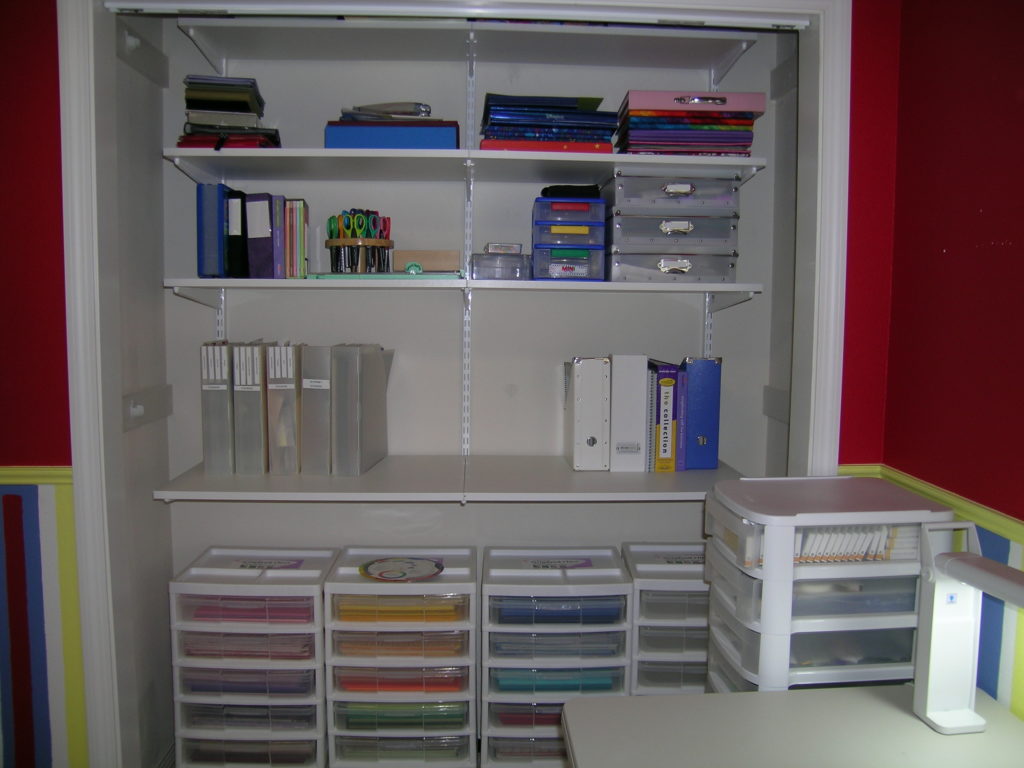 "I can't believe how quickly and easily Anne came in and transformed my space into an inviting and workable environment. It feels so good to be catching up on all of the memory books I have wanted to create before Anne came in and worked her magic." Julianne