Donation Resources During COVID-19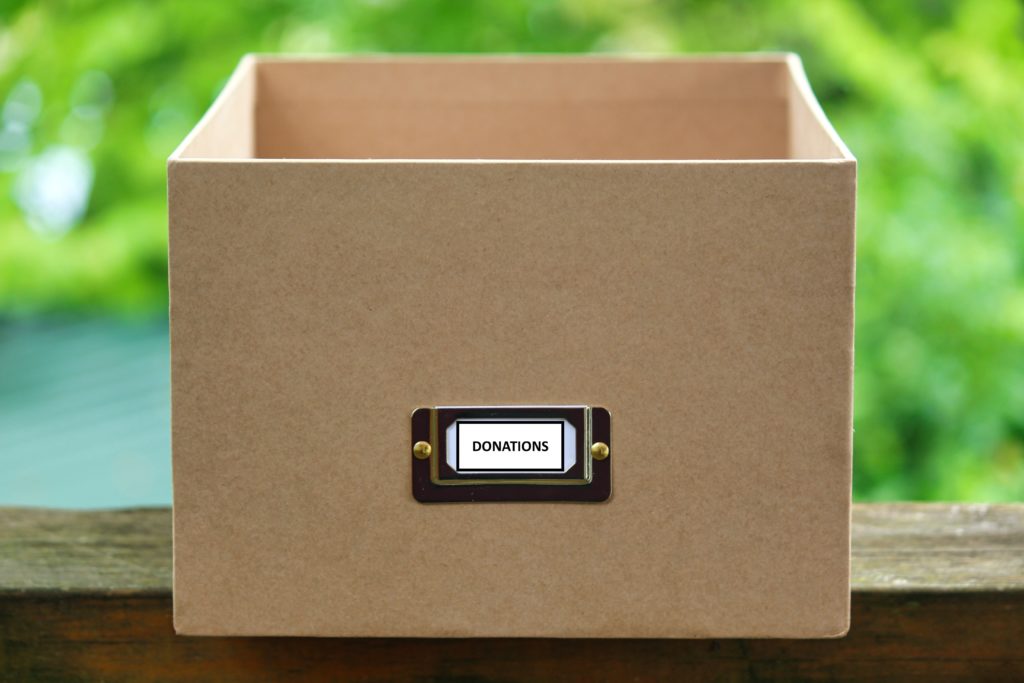 During times of uncertainty, people like to be able to predict things, to know what's coming. Cleaning is a form of ritual or repetitive behavior that's repeated, predictable, and can provide a sense of control over one's environment. Organizing, although not cleaning, can evoke the same sense of control, of getting our things and life in order.
If you are decluttering and organizing during this time of physical distancing and staying at home and now have a slew of things to donate, it is not as easy because many donation centers have temporarily closed. Here are a few suggestions of what to do with your donations until they reopen:
Give Back Box provides vendor services to retailers and charities, giving every cardboard box a second life to help people in need. So, it is also a 'green' solution! Reuse your online shipping boxes in which you received your purchases or any other cardboard box you may have to donate your unwanted household items: such as gently used clothing, shoes, etc.
Rose Haven Visit their website for a list of what they are accepting.  Drop off Donations between 9m and 12pm Monday – Friday 1820 NW Irving Street, Portland, OR
Insider Livings Mattress Disposal Guide
College Hunks will pick up your items and provide eco-friendly recycling and donating.
Thredup has a donation program where they send you a package that you fill with items and send them back. They typically will give $5 to the charity of your choice, but right now they are doing $15 to Feeding America. You can contact them for a Clean-out kit.
1800 Got Junk's no contact junk removal options.  Need to get rid of unwanted items and create more space in your home? 1800 Got Junk's No Contact Junk Removal service allows them to remove items without direct contact, to ensure the comfort and safety of their customers and their teams.
If you have books to get rid of you can find a Prison Book Program.
There is also DonationTown where you enter your zip code and they tell you what organizations can provide pick up in your location.
Use online free-give-away communities such as FreeCycle and Buy Nothing.
Post your items on Facebook Marketplace, CraigsList, and other online options.
Put items out on the curb with a free sign on them.
Ask friends and family if they want any items you are discarding.
Reach out to local Senior Centers, Boy Scout Troops, and Mom's Clubs to see if they're planning an annual rummage sale. You may have to hold onto the items for a few months, but it's motivating to know you'll be helping your local community.
Contact organizations such as homeless shelters, transitional housing facilities, a local church, or synagogue to see if they need what you are discarding. Many are not accepting donations at this time due to COVID-19, but again may need them in a few months.
Box things up to donate later. Be sure to label what's in the box.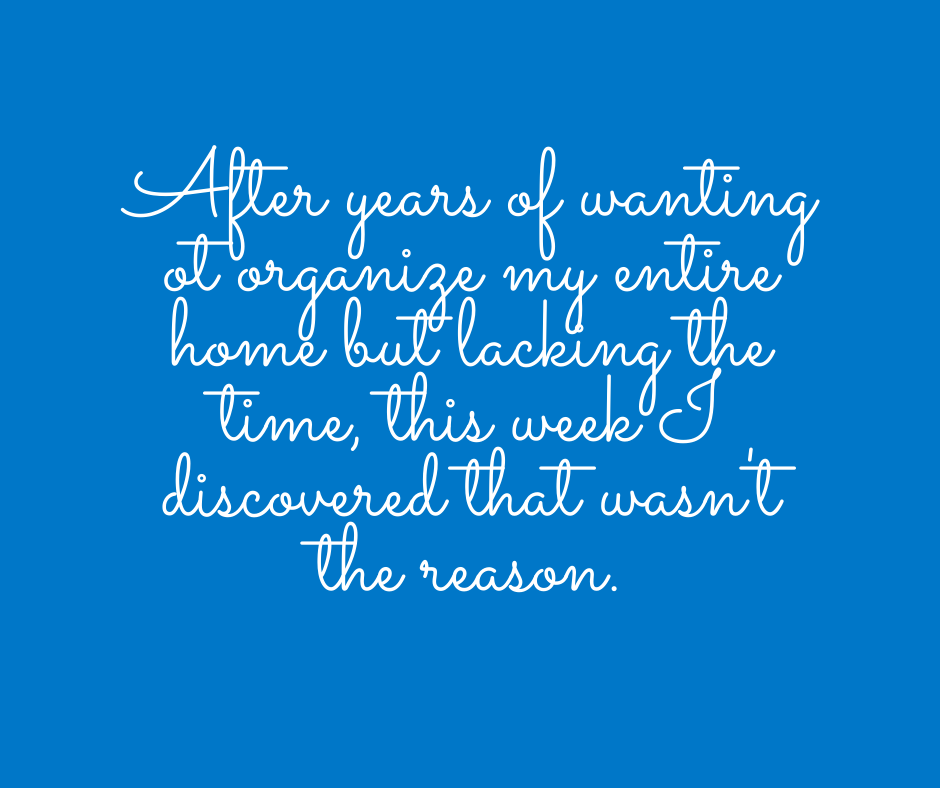 Or, maybe you are not getting organized even though you have time on your hands.  Perhaps you have discovered that time is not the barrier to why you are not diving into your organizing projects head or feet first, but instead, there is an underlying reason. If that is what you are experiencing, Professional Organizers are great detectives at discovering and identifying what underlying causes prevent people from getting organized.  At SolutionsForYou, Inc. we offer virtual organizing assistance among our many services and can help you discover your barrier to getting organized during this time of physical distancing and staying at home or any time in the future.