Elevate Your Garage With These 30 Transforming Products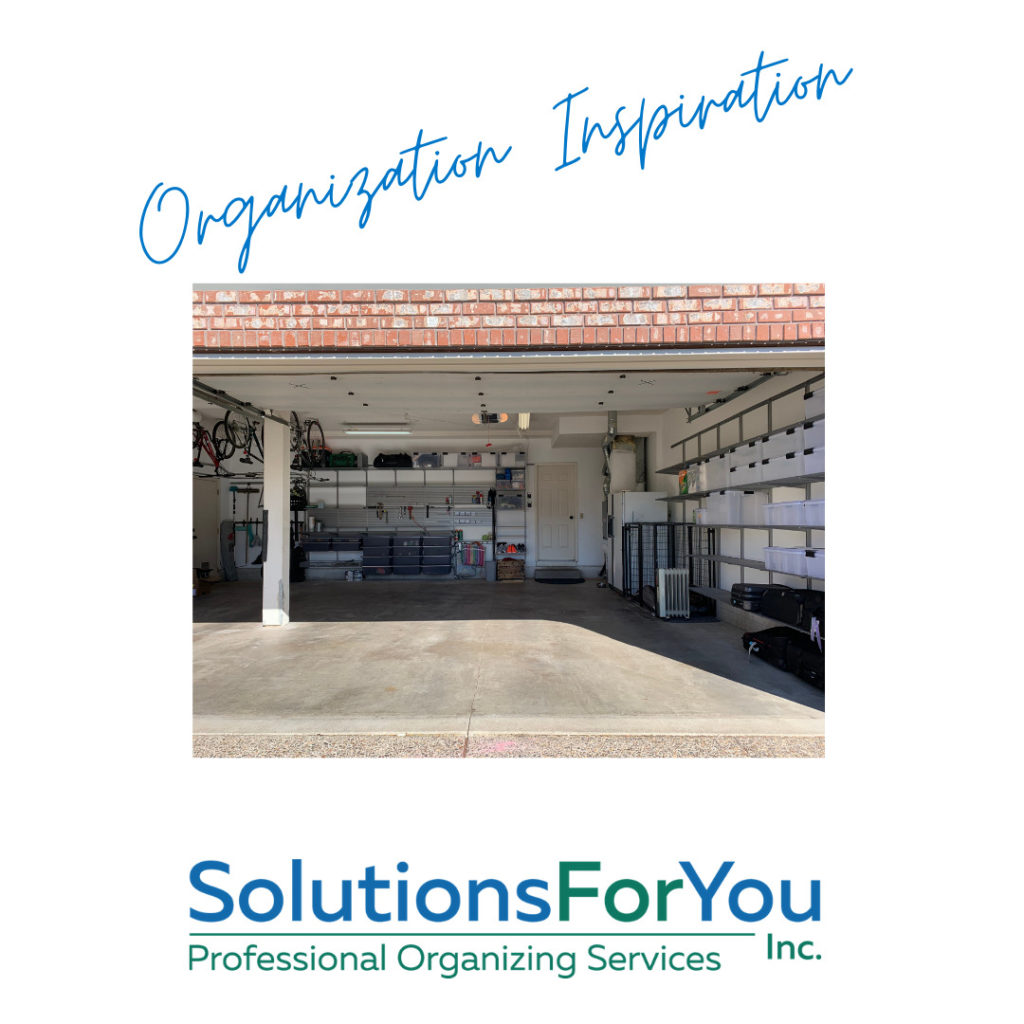 With the unusually cold and snowy weather we have been having in Portland this past month, it seems unfathomable to consider clearing out and organizing your garage or shed.
Warmer weather will be here before we realize it, making it a good time now to plan and prepare to organize those spaces this month or early summer before it gets too hot!
A few tips to consider when organizing a garage or shed:
These are large spaces with various categories of stuff being stored in them.
More time is needed for a project of this size.
Have supplies on hand before you start.  Including garbage bags, bins for sorting, boxes for donation items, tarps and folding tables to lay items on as you sort, and maybe even a bagster or dumpster for trash.
Empty the entire space.  I know that sounds overwhelming, but you will be glad you did.
With the space empty, consider painting the walls or installing sheetrock and painting.
Look at the floor; does it need repair or resurfacing?  Now is an excellent time to do both.
Be very thoughtful about what you put back.  Examine your use of each item.

When was the last time you used it?  If you can't remember, you probably don't need it.
Where should it be placed if you are keeping it?  If you use an item frequently, it needs to be easy to access.
Would zones help you to find things? Standard zones are sports, automobile, gardening, tools, rubbish/recycling, donation station, household utility, and holiday.

Eliminate empty boxes—they are consuming valuable real estate.
Utilize the ceiling and walls as much as possible.  Vertical and overhead storage is at a premium in these spaces.
After your garage or shed is decluttered, and you are ready to put things back—organized—some products can help make the installation less frustrating and easier to access items when needed.
Here are my top 30 products for organizing garages and sheds (click on each to link to the product):
Industrial Post Metro Shelving
The Container Store elfa system
All-purpose crates, boxes, trunks
Tool Solutions
Yard and Garden Solutions
Garden Accessory and Tool Rack
Sports Equipment Solutions