Guide To Medical Alert Systems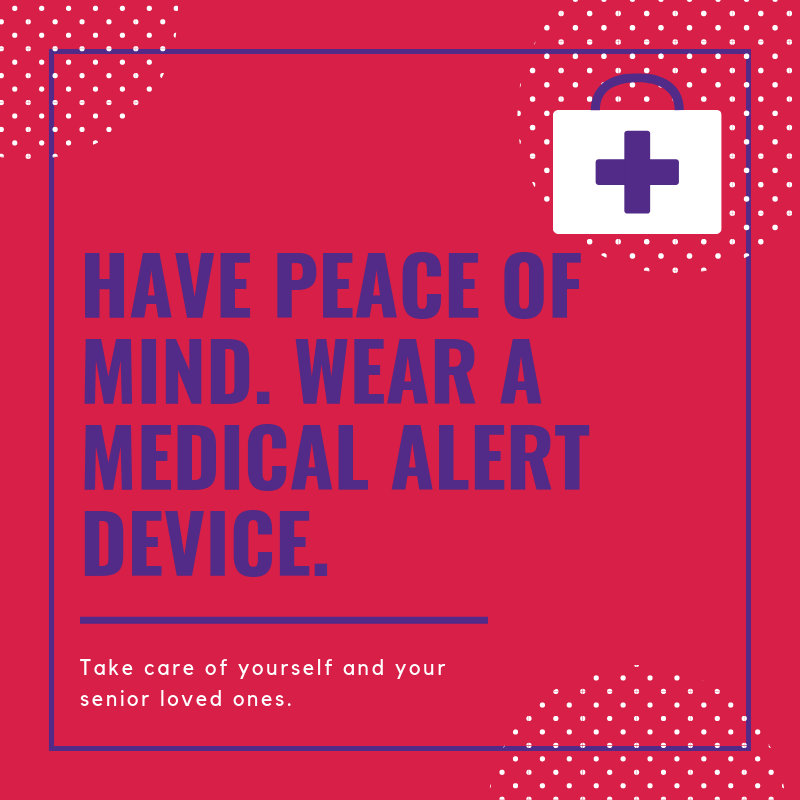 Reviews.com created this guide with seniors in mind, to help them understand where a medical alert system fits into their lifestyle. I'm sharing this information because I know the panic feeling I have every time I hear my 92-year-old mother has fallen.  I'm grateful she wears a medical alert device and is in a community that attends to her daily.  Remember that everyone's needs are different, and it's important to work together to ensure that a senior's needs are met.
What is a Medical Alert System?
A medical alert system is a device with a button that you wear around your neck or around your wrist. Once the button is pressed, it alerts a larger base system, which calls a pre-programmed number — usually the company's call center. However, some devices let you set it up with a family member or caregiver instead.
Once the call center receives your signal, the operator calls back through the base system where you can direct them on the next steps of your choosing: Call an ambulance, family member, neighbor, or simply tell them it was a false alarm.
What are the benefits of a medical alert system?
These devices are very helpful and truly life-saving products. In the case of a stroke or a heart attack, getting immediate assistance can be the difference between life or death. But even outside of emergency situations, the greatest benefit provided by medical alert systems might be the sense of safety and security they bring to families and their loved ones.
Who should use a medical alert system?
There are many who can benefit from a medical alert device, but Reviews.com's main groups are:
Anyone with a chronic medical condition
Anyone at risk of falling
Anyone recuperating from a surgery or injury
Seniors who live by themselves
What to look for when shopping for a medical alert system
Before you start shopping around, talk to your family member's doctor about their needs. Your doctor will be able to give you a heads up if there are specific features you'll need out of a medical alert system. Additionally, remember that everyone's needs are different. Make sure to take your loved one's needs into consideration in choosing the right device for them. You want to find the best fit for them in this process.
Another important factor to look for is customer service. Spend some time on the phone with a company's reps before committing to a purchase. Support from knowledgeable, patient, and empathetic service reps could make a huge difference in an emergency. Finally, we recommend seeking out a free trial. A trial period will help you and your loved one get the feeling of a new device and weigh the pros and cons.