How to Get a Closet System Custom Fitted for You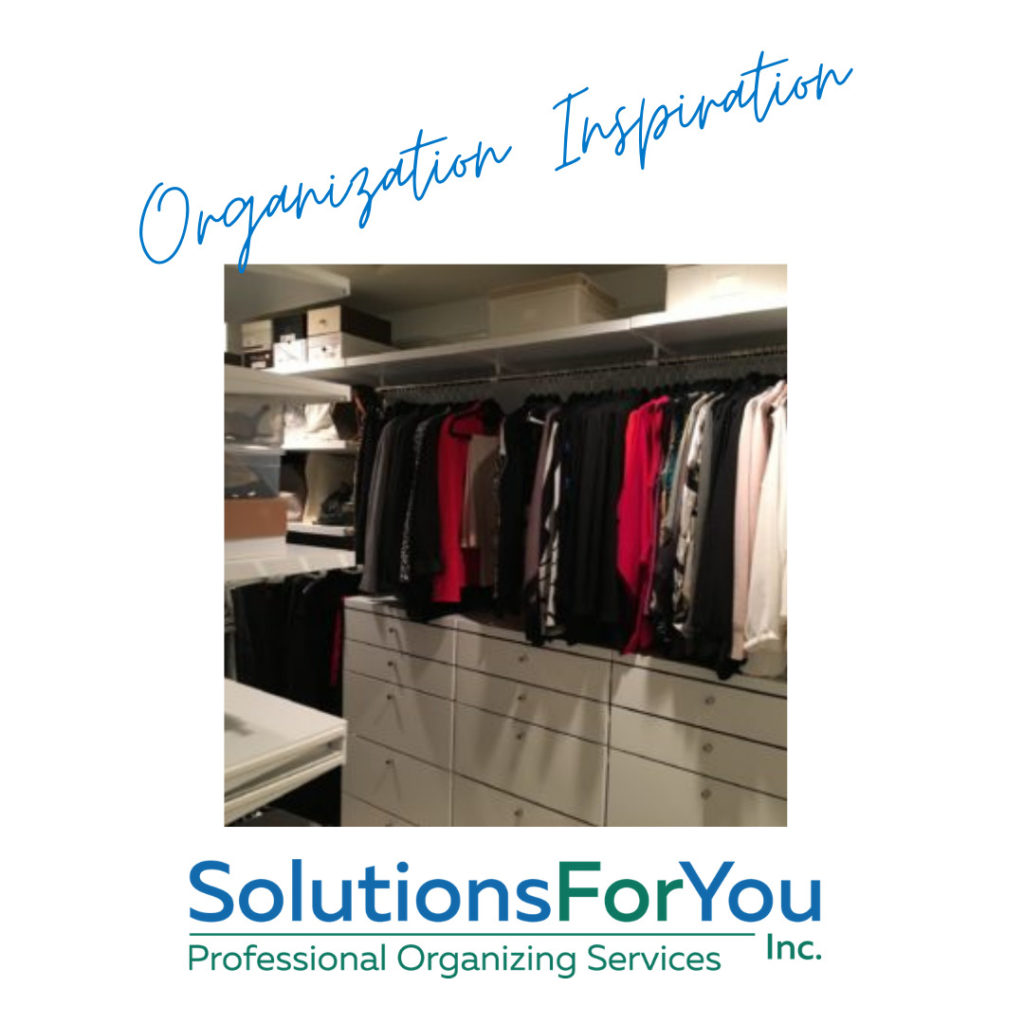 Your Dream Closet is Waiting for You
But, you don't have to wait for your dream closet!  We can work with you virtually to give you a closet system custom-fitted for you.  We will gather the information and measurements we need to design a closet system that will contain your wardrobe beautifully and functionally.
How does it work?
Sessions are 30 minutes, and you can schedule and pay for your session here.
Using your phone, tablet, or computer and Zoom, a free video-conferencing service.
During the virtual session, you walk a team member through your closet space and let her know what you need in your new dream closet system.
You will take measurements, and we will capture your inventory to make sure everything fits perfectly in your new closet system.
Within 5 business days, you will receive your custom closet design, one of three of The Container Store's (TCS) closet systems Elfa, Avera, or Laren.
You let us know what you think of the design, and we will make any possible changes.
Once you have the design of your dreams, we will place your order.
A TCS Installer can install elfa systems, or you can install yourself.  Avera and Laren closets are custom-fitted and require an Installer to take final measurements, and are installed by a TCS installer.
Elfa systems can be delivered before installation by Dolly Delivery, or you can pick up at The Container Store.  Avera and Laren systems are delivered before installation.
What does it cost?
Our 30-minute Virtual Closet Design and Organization session plus design per closet is $200.

Bonus! The product we design is one of three from The Container Store and we pass on our trade discount* to you!

*Discount applies to regularly priced items only. It will not apply towards gift cards, installation, shipping, delivery and taxes. It is not valid if combined with another offer.