Our client, a Mary Kay Representative, needed to create a space in her home to manage her business and inventory.  The "bonus room" space was a jumble of toys, office supplies, craft materials, and other items looking for a home. She wanted to divide the space into two separate purposes, (1) her office and inventory storage and (2) her children's play and TV watching space.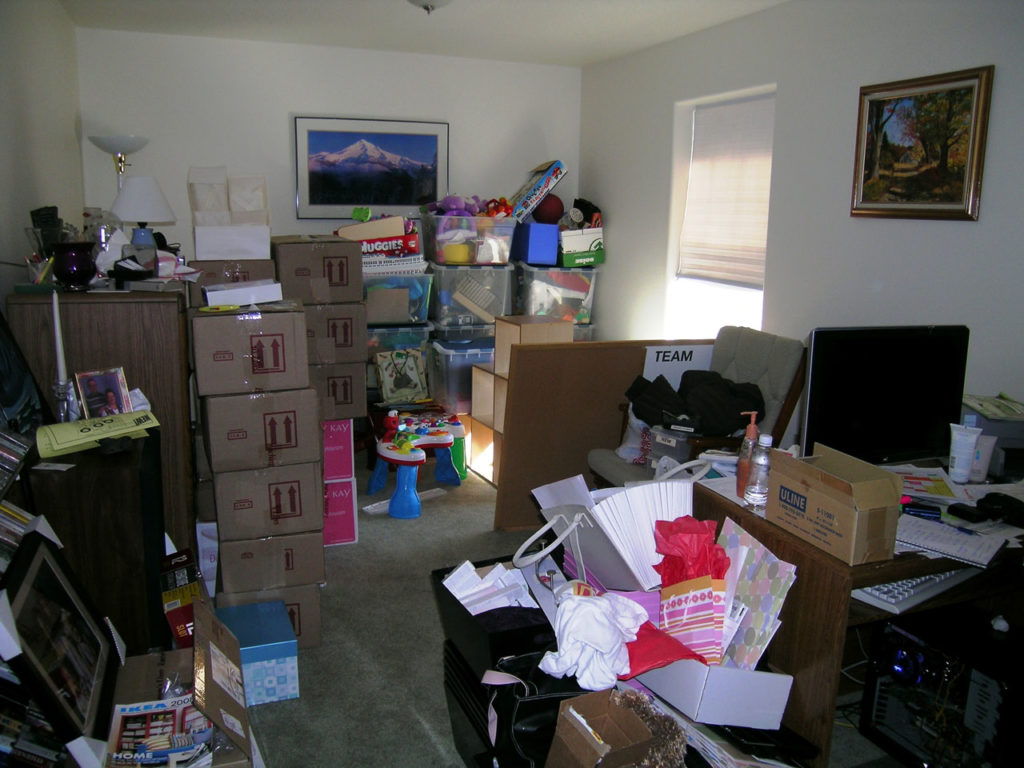 The Process
SolutionsForYou came in and designed a space plan for our client, including product recommendations. Our client de-cluttered the space and purchased the materials.
We worked together to assemble and install one 25-cube shelving system to be placed as a room divider. The shelving cubes provide containment and a zone for books, games, and toys on the lower shelves and Mary Kay products and gift packing supplies on the upper shelves.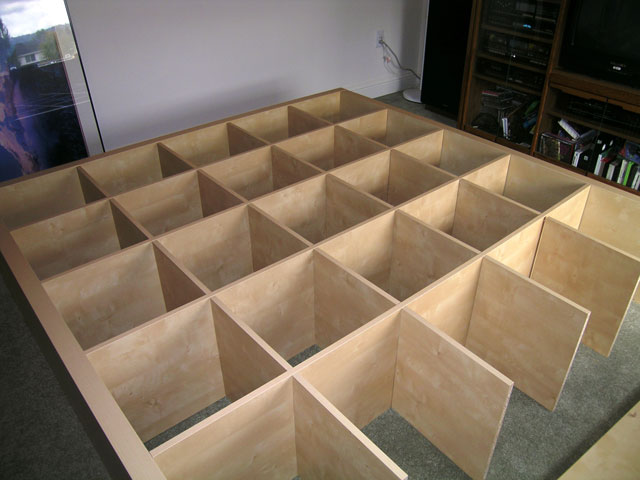 We removed the closet door and assembled and installed two industrial posts (IP) shelving systems inside the closet. The shelving provides storage for our client's products (in black and pink totes representative of Mary Kay colors), and the removal of the closet doors gives her an easy view of what products she has and quick access to them.
We installed a track and rail system with a shoe cabinet and repurposed the client's 6 cube shelving for a launching and landing area. The client will use this space to stage her products, product literature, and other materials for client demonstrations and parties.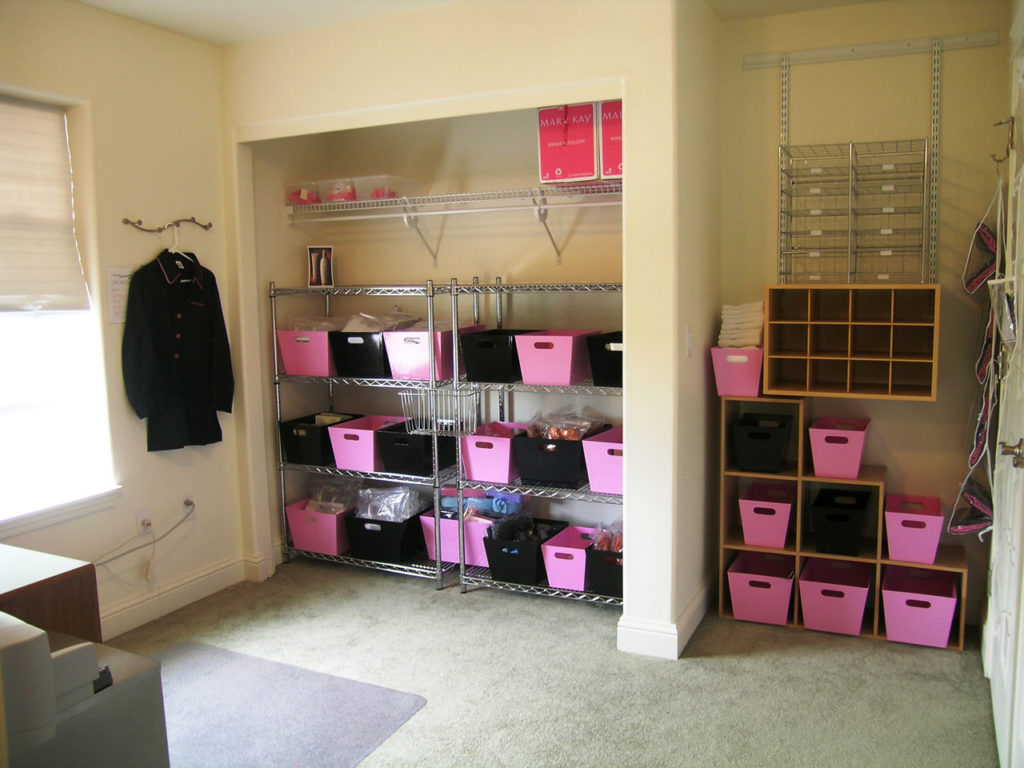 Client Time Involved 7 hours total: including 5 hours de-cluttering and 2 hours purchasing materials.
Client and SolutionsForYou, Inc. Time Involved 4 hours total: including assembling and installing furniture and shelving, moving existing furniture, and organizing product materials.
Cost of materials: $ 636 total: including one 25-cube shelving system $199 from Ikea, track and rail system $113 from Storables, two IP shelving systems $264 from Storables, and black and pink totes $60 from Fred Meyer (on sale).
After
Our client has two defined and clearly organized spaces where she can work while keeping an eye on her 17-month-old and 3-year-old children.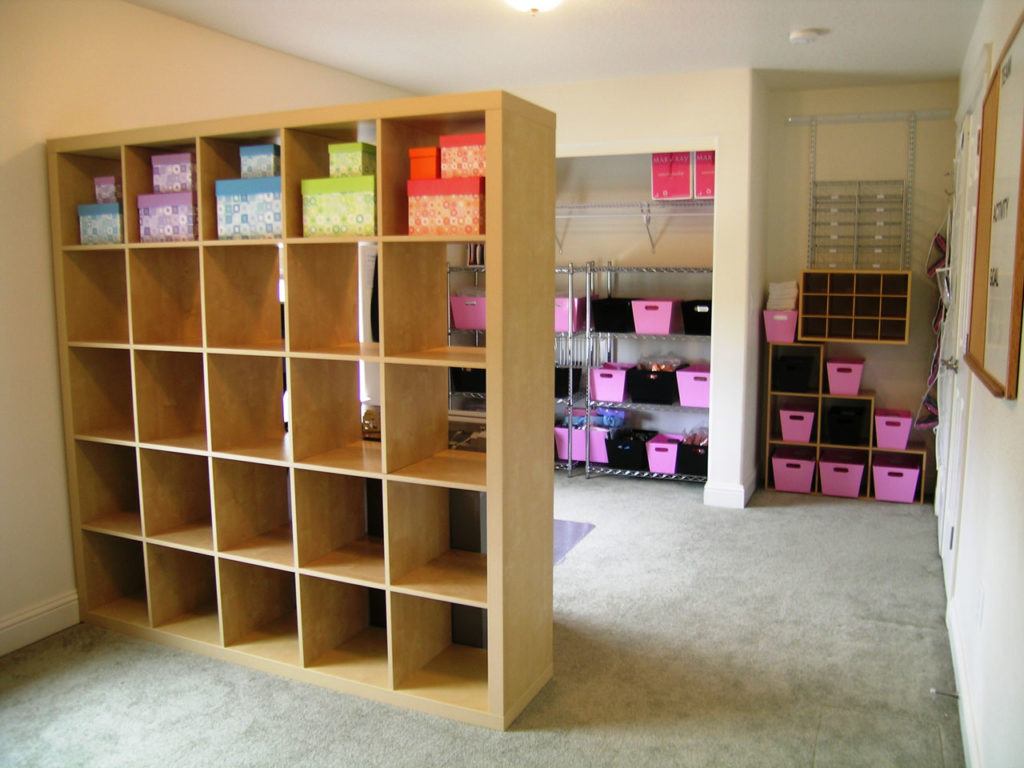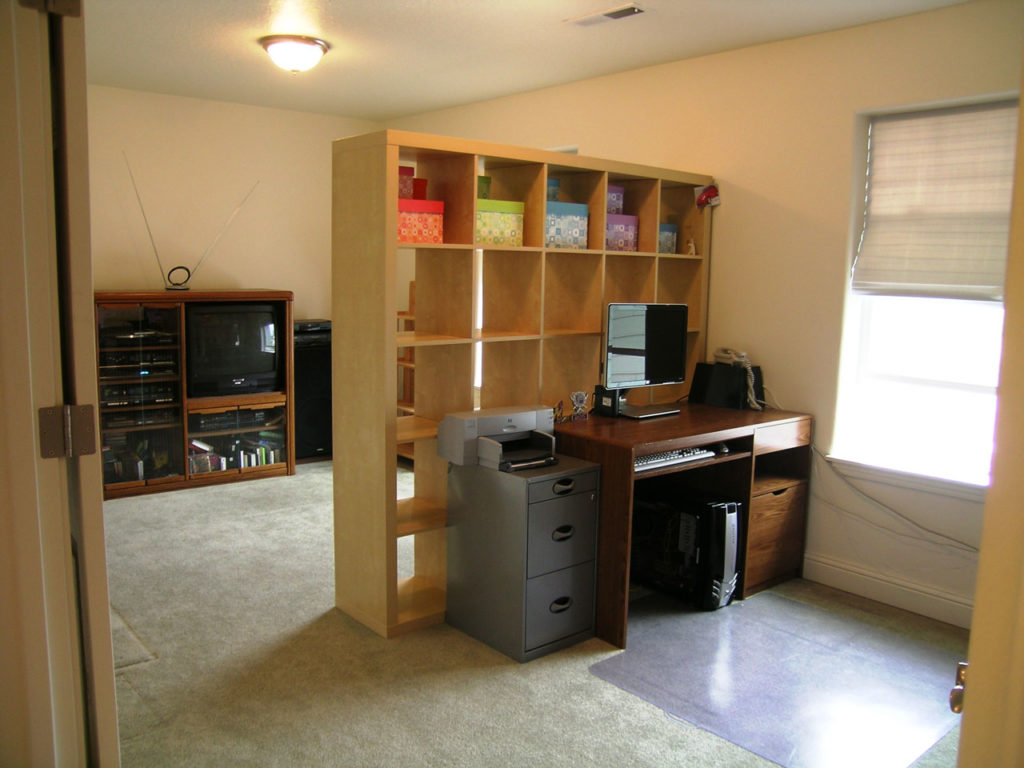 Note:  This project was completed before covid-19.