If You Have Never Worked With a Professional Organizer You Are Probably Wondering…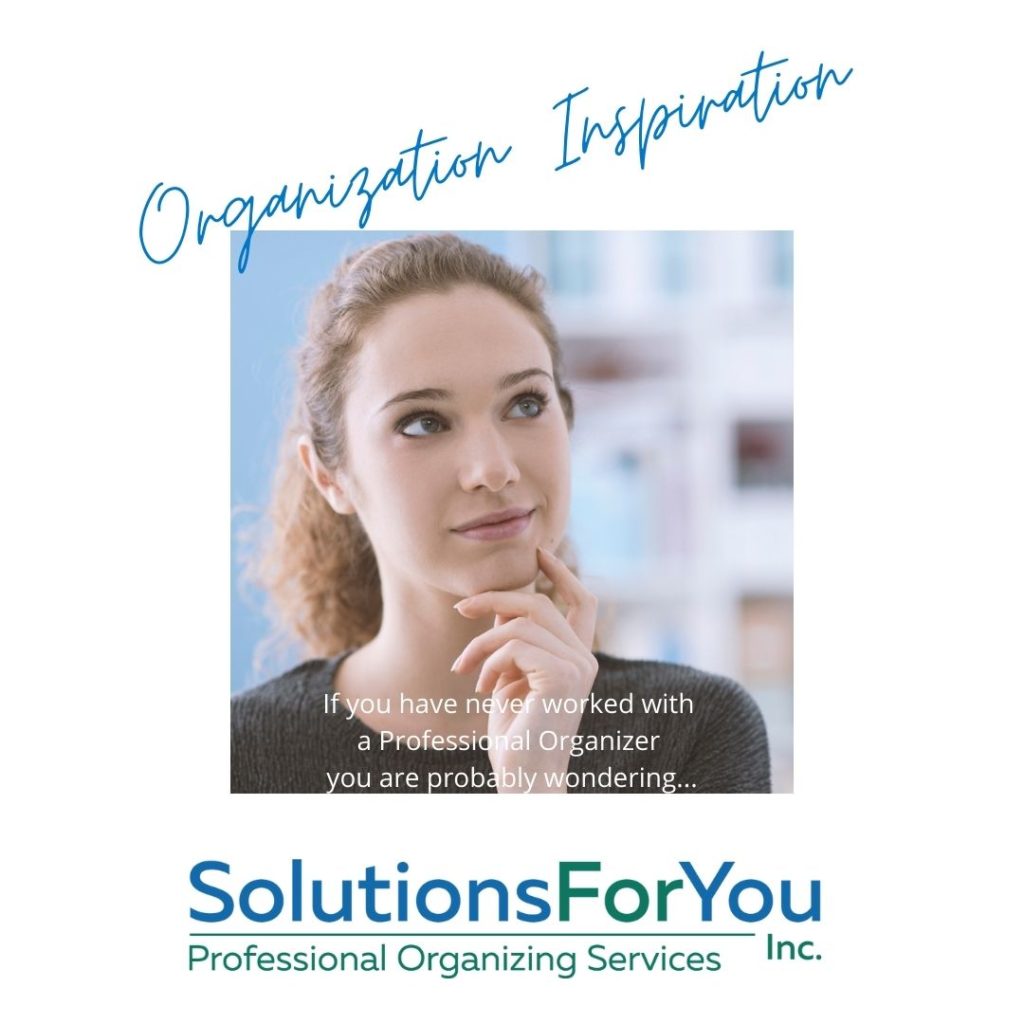 If you have never hired a Professional Organizer, you are probably wondering how it works.  Here's how SolutionsForYou Professional Organizers work with our clients.
We understand that your ultimate goal is to get ongoing control over your surroundings. SolutionsForYou is different from other organizers because of our method: 5 Steps to Organizing®. It reflects our belief and experience: organizing is a teachable skill when tailored to your specific needs. In our sessions, you get virtual or onsite help, judgment-free support, proven tools, and customized systems to help you maintain the transformation we create. You not only get organized, but you also stay organized.  Our process is proven, easy to start, and gets powerful results.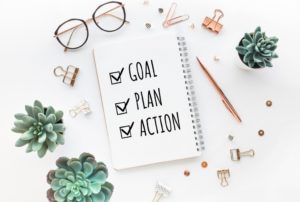 We begin with a 15-minute complimentary strategy and needs assessment session.  After our initial needs assessment conversation, we determine if you want to work with us virtually or in your home.
Virtual Organizing sessions are 45-minutes and usually require multiple sessions close together, such as two times each week for two to three consecutive weeks.
A Get Started Session is 3-hours; we visit your home, evaluate your challenges, set goals for completing your project, review budget and product options and create an organizing plan of action. If time allows, we will get you started on decluttering or implementing organizing solutions.
After a Virtual Organizing or Get Started Session, you'll have a clear roadmap for tackling your project.  However, if you know you need more hands-on organizing help with us, you have a lot of flexibility in reaching your organizing goals working with us. We offer several packages, and each one uses our 5 Steps to Organizing® approach. Our most popular packages are below. But if you don't see one that's right for you, we can always create a custom package tailored to precisely what you need.
The Basic Package – 6 hours 
This package is designed for the pretty organized person, but there are small areas in their home that are driving them nuts. With this package, we develop customized systems for challenging areas such as disorderly mudrooms, packed and inefficient pantries, ineffective bill-paying systems, nonexistent paper management systems, protruding closet spaces, restless bedrooms, and similar areas.
The Transformation Package – 12 hours
This package is for you if you have a few chaotic areas throughout your home, such as overflowing garages, tightly-packed closets, or unproductive multi-purpose rooms. SolutionsForYou professional team will de-clutter your place and develop a simple individualized organizing system. This will allow you to maximize your space, locate your stuff, and invite friends over.
The Ultimate Package – 24 hours
This package is designed for the person who has several rooms in their home that have been neglected for months or years, a.k.a "junk rooms" or areas for things without a home. We will design simple, individualized organizing systems to maximize your space or organize your place (such as a garage, basement, etc.) The odds are, if you haven't tackled these projects yet, you won't.
Every package includes:
Our trademarked 5 Steps to Organizing® approach
Resources for discarding items safely
Email, phone, and text support between sessions.
Once our work is complete, we will provide a personalized  maintenance plan devised to keep you organized.
Necessary supplies (sorting boxes, label tape, garbage bags). On-site sessions only.
Monthly newsletter with special tips only for our clients
Need some more resources to help you decide whether you're ready to make a change?
Take a look at these articles and look over some of our results and client reviews: