Before SolutionsForYou, Inc.
Our client, an artist and graphics designer had no hope of creating anything but clutter in her art studio. Her studio had become the dumping ground for everything that didn't have a home.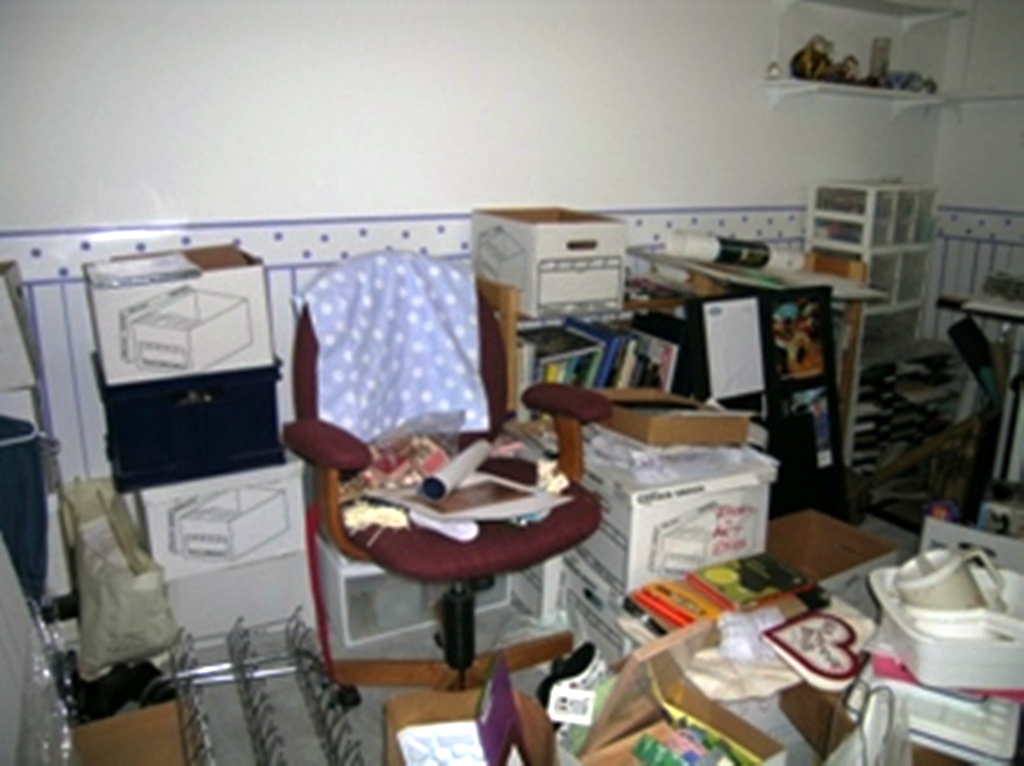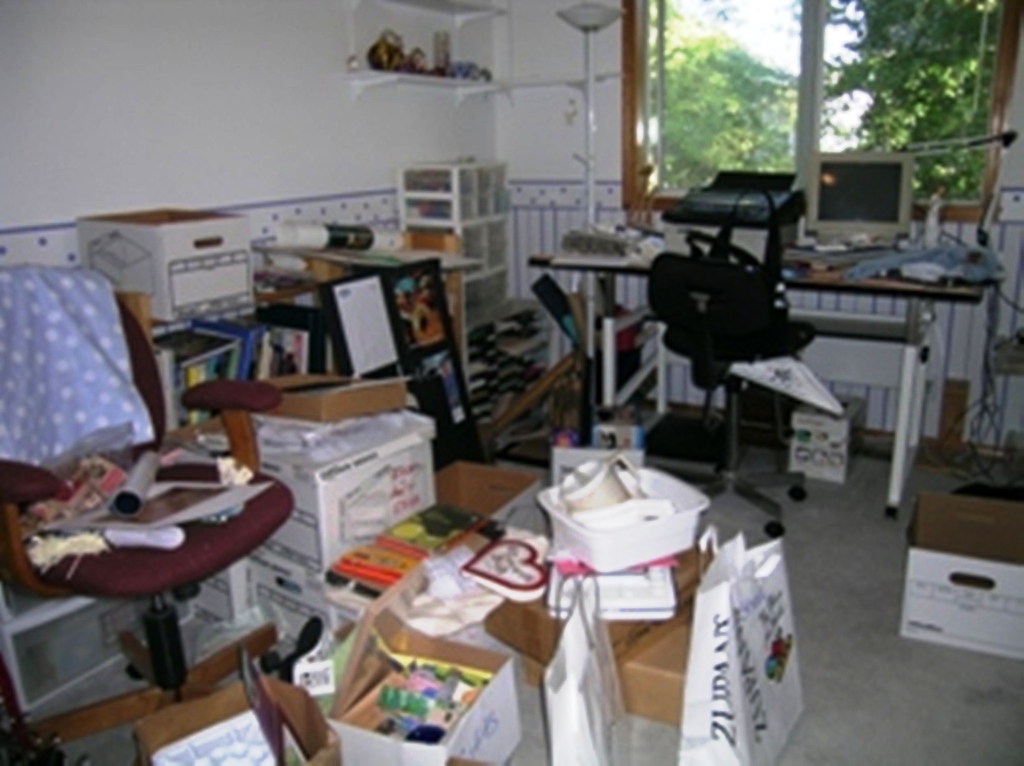 The Process
SolutionsForYou came in and designed a space plan for our client including product recommendations. We worked with our client side-by-side to categorize and reduce everything in her studio. When our client struggled to decide what to keep or toss we discussed whether or not the item had value in her life today.
We assembled and install three 8-cube shelving systems to contain ONLY art materials and books. We also assembled and installed a drawer system to contain oversized paper, projects in process, and other oversized art materials.
Client and SolutionsForYou, Inc. Time Involved 9-1/2 hours total: including purchasing, assembling and installing furniture and shelving, moving existing furniture and grouping, reducing, and organizing art materials.
Cost of materials: $459 total: including three 8-cube shelving systems $80 each with two 2-drawer inserts $29 each from Ikea, large drawer cart $119 from Ikea, four cube containers $12 each from Ikea, two drawer trays $3 each from Ikea, and a 3-drawer container $10 each from Target. We repurposed other materials the client had including the basket weave white containers and green document boxes and drawer.
After SolutionsForYou, Inc.
Our client can sit at her drafting table and create to her heart's content or work at her desk to take care of her household information.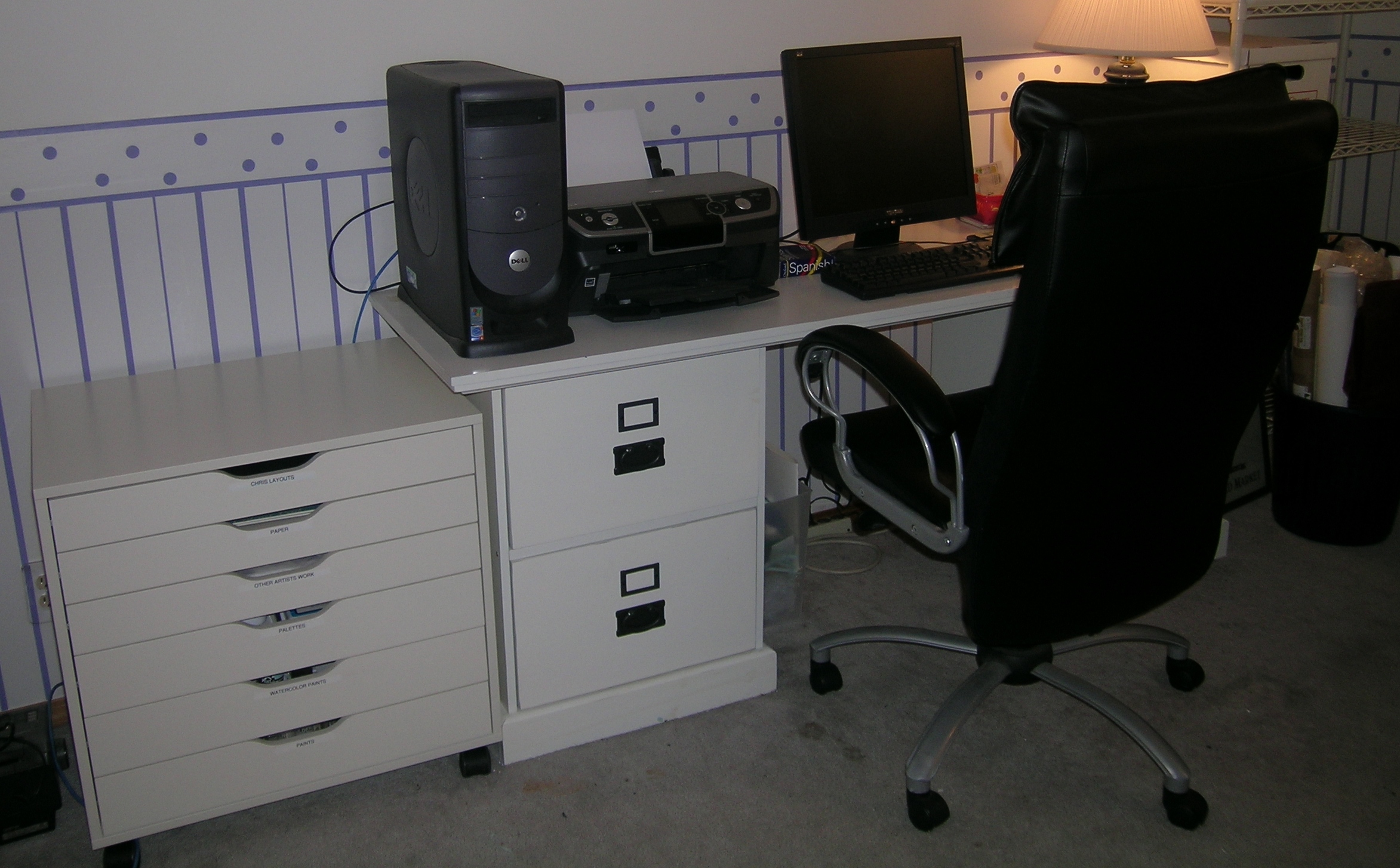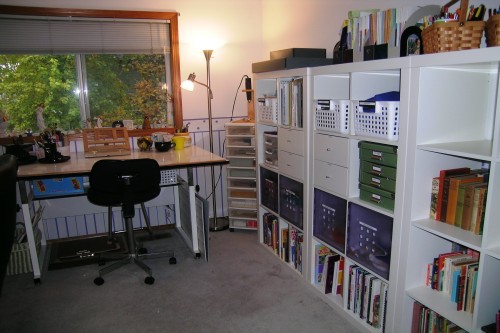 "Anne bravely came into my home and helped me organize my art studio, household files, and time management. It felt like a tremendous weight had been lifted when we finished. I now know where everything is and I know I don't need to go shopping for art materials for a very long time! Anne provides straightforward advice, really moves projects along, and makes organizing fun!" Patty Barker