Before SolutionsForYou, Inc.
This playroom was in transition from one child's bedroom to a playroom. Our client wanted to remove the tall bookcase for safety reasons and provide shelving with easier accessibility to books, toys, and games for her children. Also on her wish list was adding a desk for a homework space and reduce the clutter!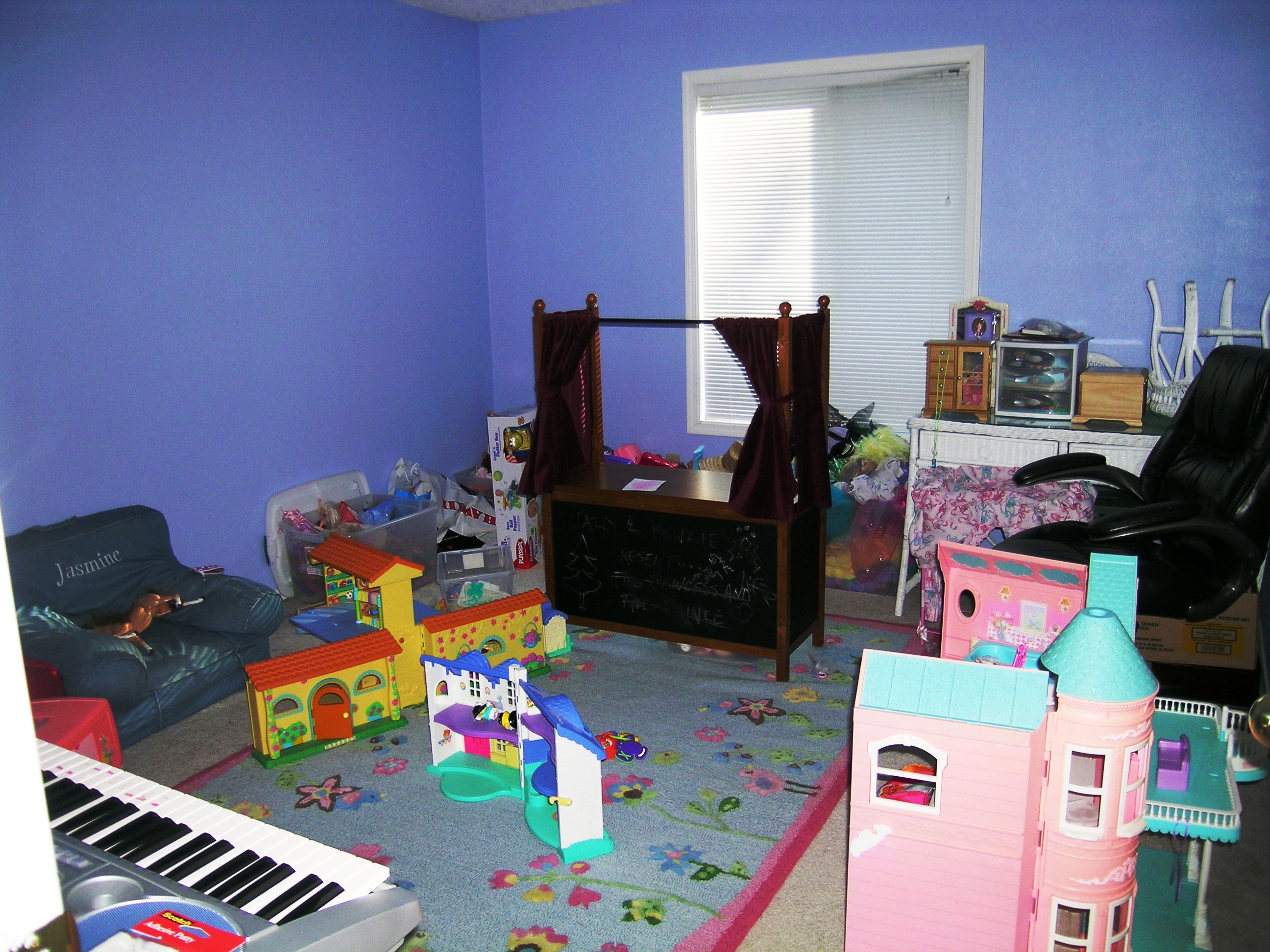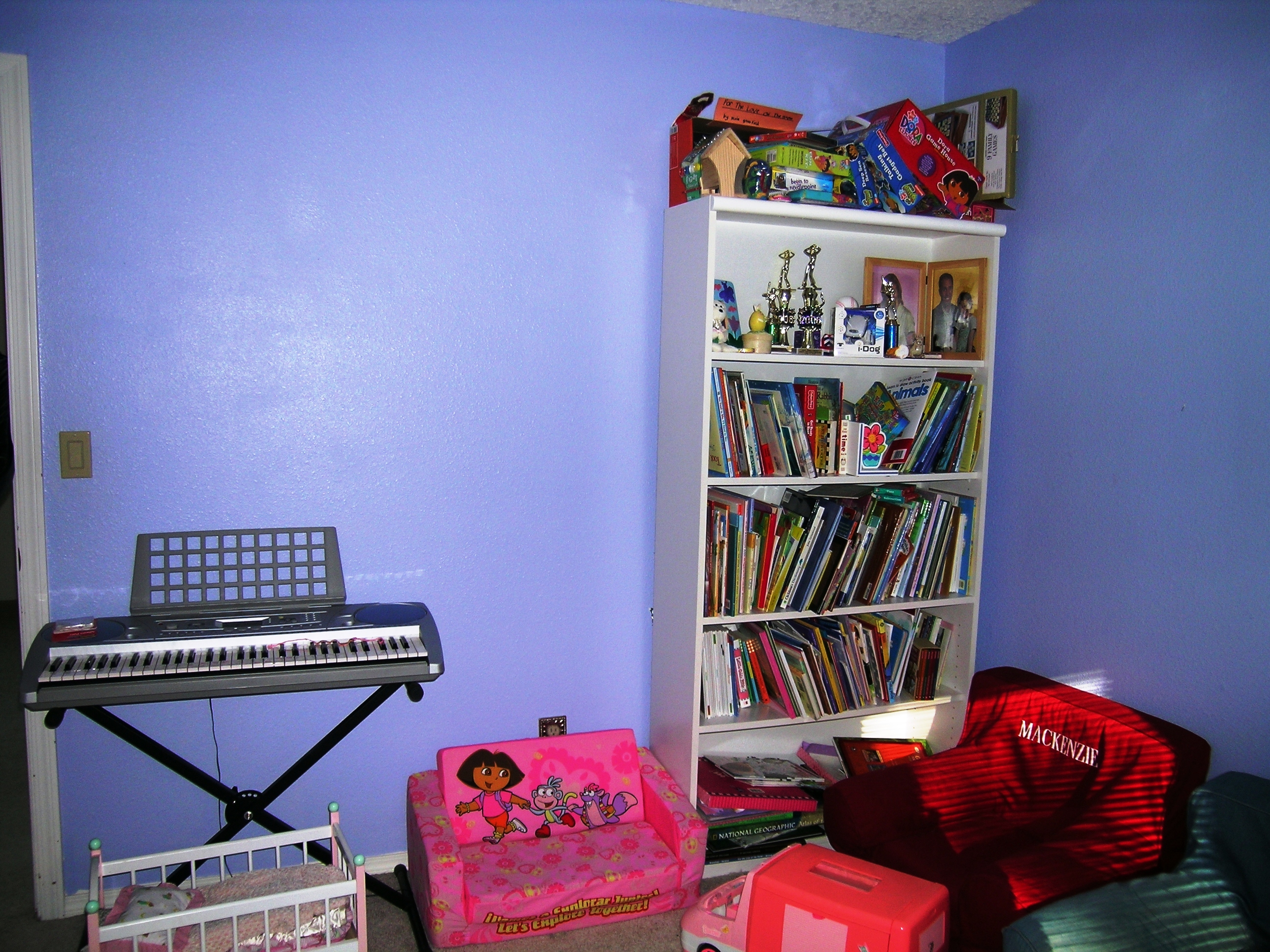 Process
SolutionsForYou came in and designed a space plan for our client implementing two 8-cube shelving systems to be placed horizontally, but in the future can also be positioned vertically if her space requirements change. The shelving systems provide containment and a zone for books and games, as well as a space for large toys when not in play. We also planned for a desk with telescoping legs to accommodate the growth of our client's children.
Time involved: 7-1/2 hours total including 5 hours decluttering and organizing; 1-hour purchasing materials; 1-1/2 hours assembling and installing furniture.
Cost of materials: $315 total including two 8-cube shelving systems $199 and one desk $116 from Ikea.
After SolutionsForYou, Inc.
All of the children, ages 1 to 8, can access the books and games and have a place to return their toys after playtime. There is also space for dramatic play with the puppet theatre and dress-up box. When playtime is over the children have a well-designed homework space.