Before SolutionsForYou, Inc.
In 2012, Priscilla was eighty-six years old, and her husband, Don, was ninety years old. Don had dementia, and it had progressed to the point where Priscilla was taking care of everything in their 2,200-square-foot home—the housework, their finances, meal planning, and preparation, arranging for home repairs and maintenance, yard work, all the driving. Everything! Priscilla also had neuropathy in her feet, causing difficulty walking, and she had experienced a few too many falls. It was time for Priscilla and Don to move to a community where they had freedom from all of the day-to-day chores and upkeep, with onsite care.
They found a wonderful community. But the apartments are tiny (600+ square feet). That was when Priscilla contacted us. She said, "It is one of the moments in your life that you know is coming, but you can quickly get overwhelmed by the thought of doing, downsizing, and moving. Because, before the move, there is the enormous task of going through all of the stuff, stuff, and more stuff."
Below are photos of Priscilla's living room and kitchen in her home after we helped her downsize.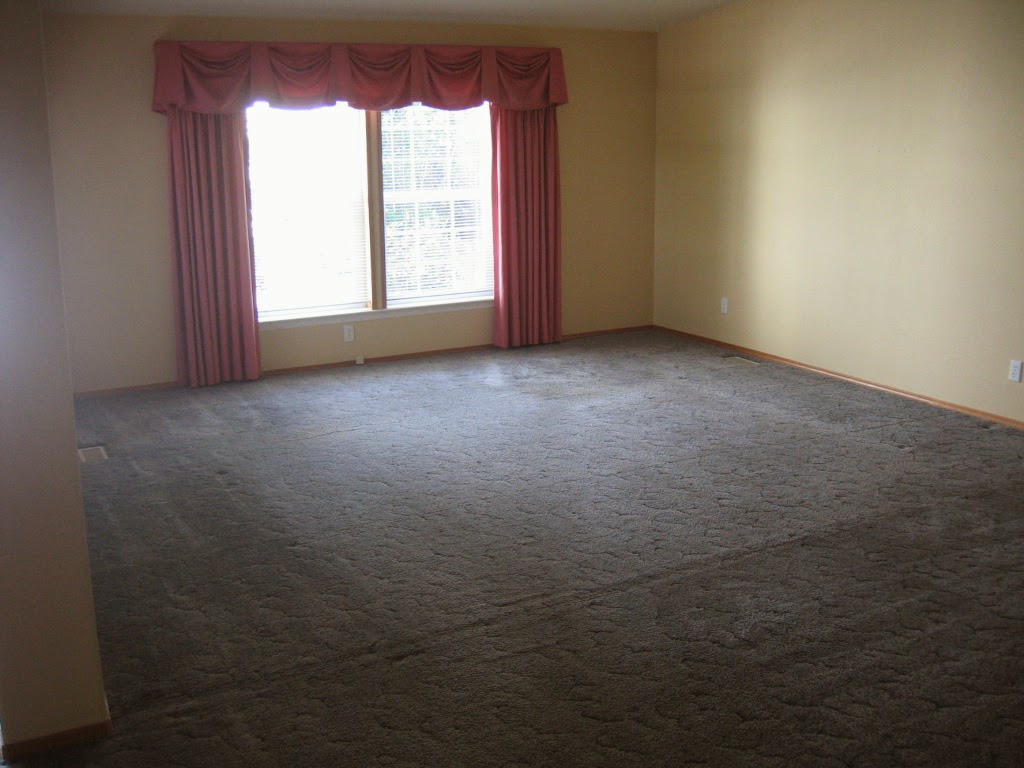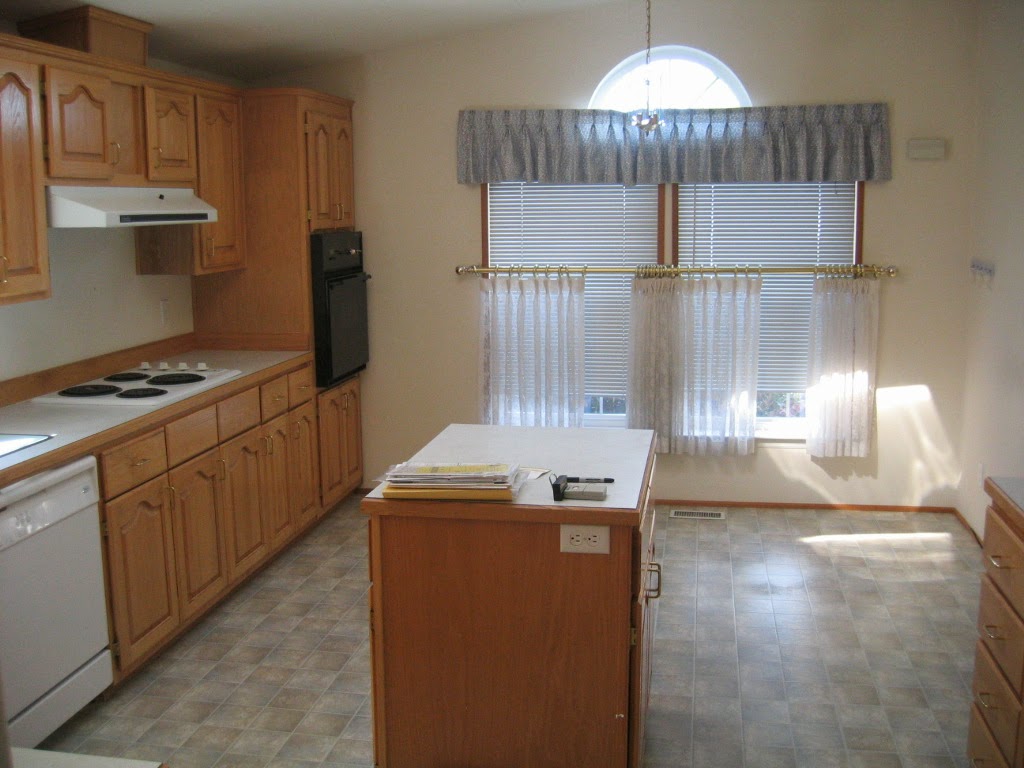 The Process
As with any project that seems overwhelming, it is helpful to break it down into tasks with deadlines. We pulled together our project plan and gave Priscilla tasks that she could complete on her own, such as change of address notices, canceling utilities, mail forwarding, changing home insurance, and collecting necessary papers and valuables.
We went through their entire house with Priscilla and put color (removable) "dot" stickers on everything they wanted to take with them. The dots made it very easy when we worked with the movers to pack. If it had a dot, it got packed; if not, it was left behind.
After SolutionsForYou, Inc.
The weekend of the move, Priscilla and Don stayed with their daughter while we worked with the movers, unpacked their belongings, assembled furniture, installed lamps, shelves, and pullout drawers, got all of their electronics working, and organized their downsized stuff in their new home.
Below are photos of their living room and kitchen in their new independent living apartment after we unpacked and organized.
Following the move, a two-day estate sale was held and then we had a service come in and take away everything that didn't sell to go for donation or disposal. Next, the housecleaners came and did a thorough cleaning in time for the new homeowners to move in the following day! It all took place over five days!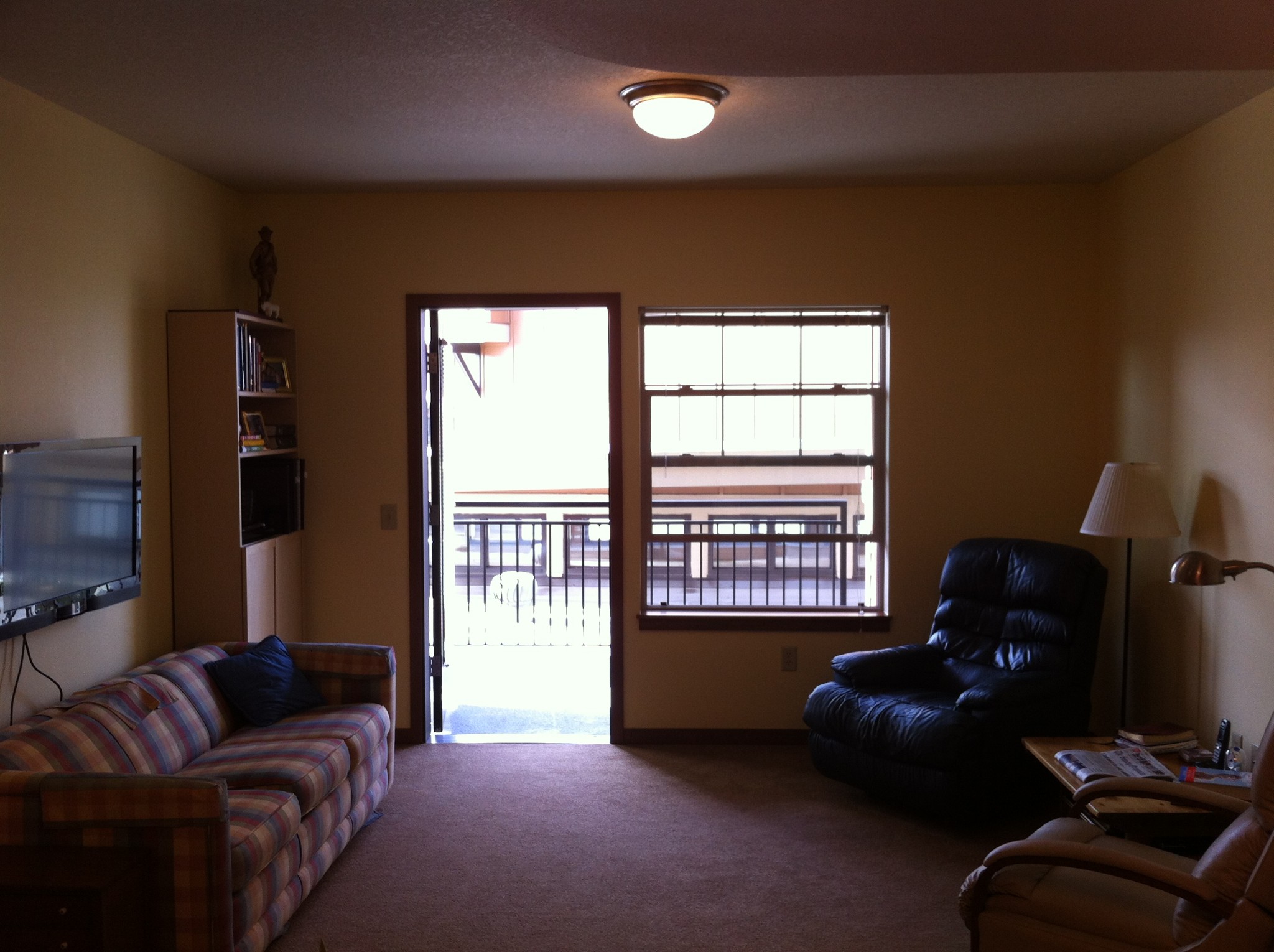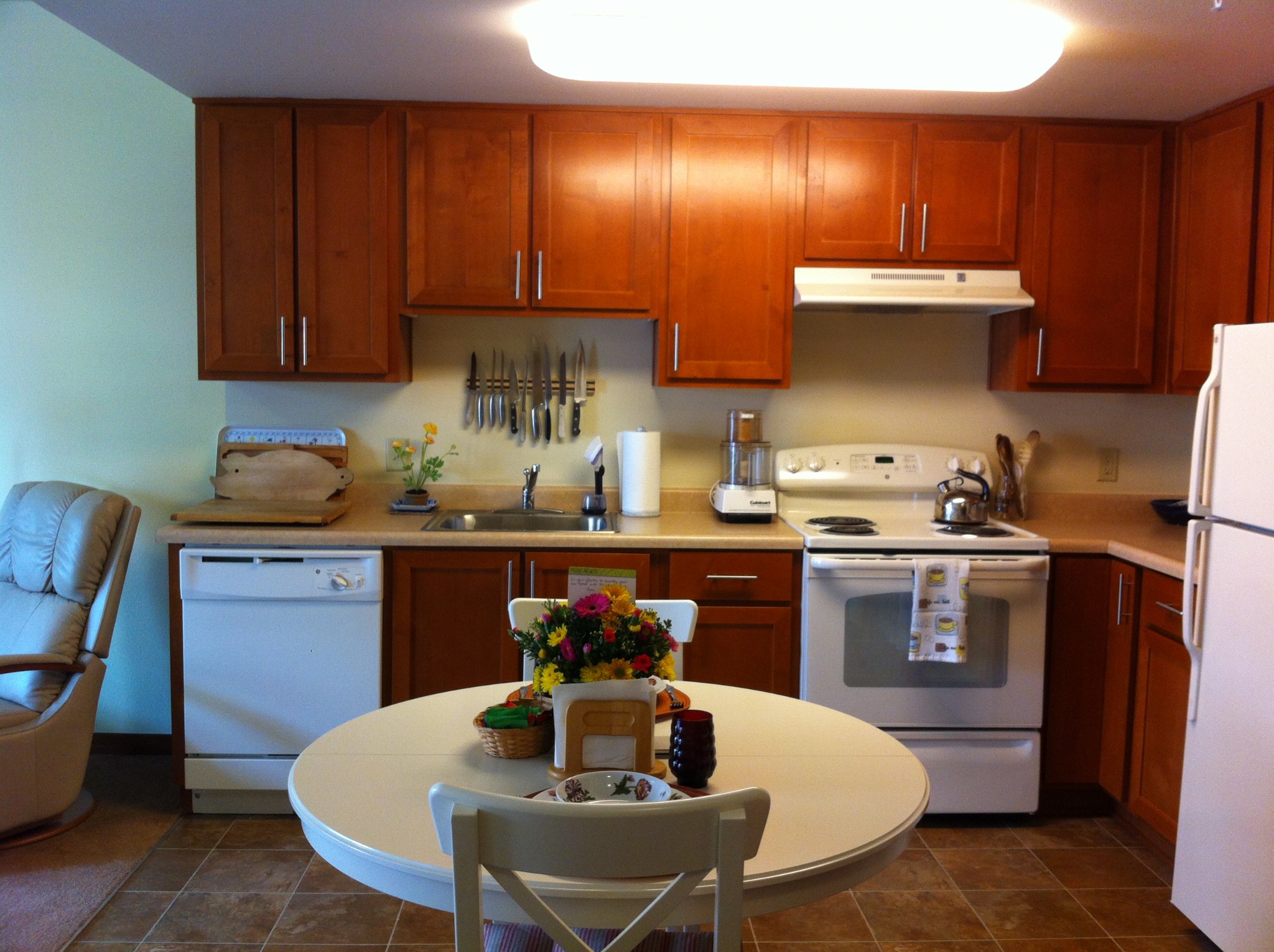 "SolutionsForYou, Inc. handled all aspects of my husband's and my move from our home to The Springs at Tanasbourne (a senior community). We moved from a 2,200 square foot home to a 640 square foot apartment. Anne personally worked along side us to help identify what to keep that would fit into our much smaller apartment. She created a floor plan so we would know exactly where our furniture could fit. Anne was very sympathetic and helpful with our downsizing, which could have been traumatic for an old couple!
Anne took me shopping at Ikea and The Container Store and helped me select furnishings and organizing products to maximize our space.
Anne made all the arrangements with the movers to pack and move our belongings to The Springs. Anne and her team unpacked, organized and placed everything in our new home. We simply walked in and began our new life. I highly recommend SolutionsForYou for downsizing and senior move management." Priscilla E.