Why Every Family Needs a Command Center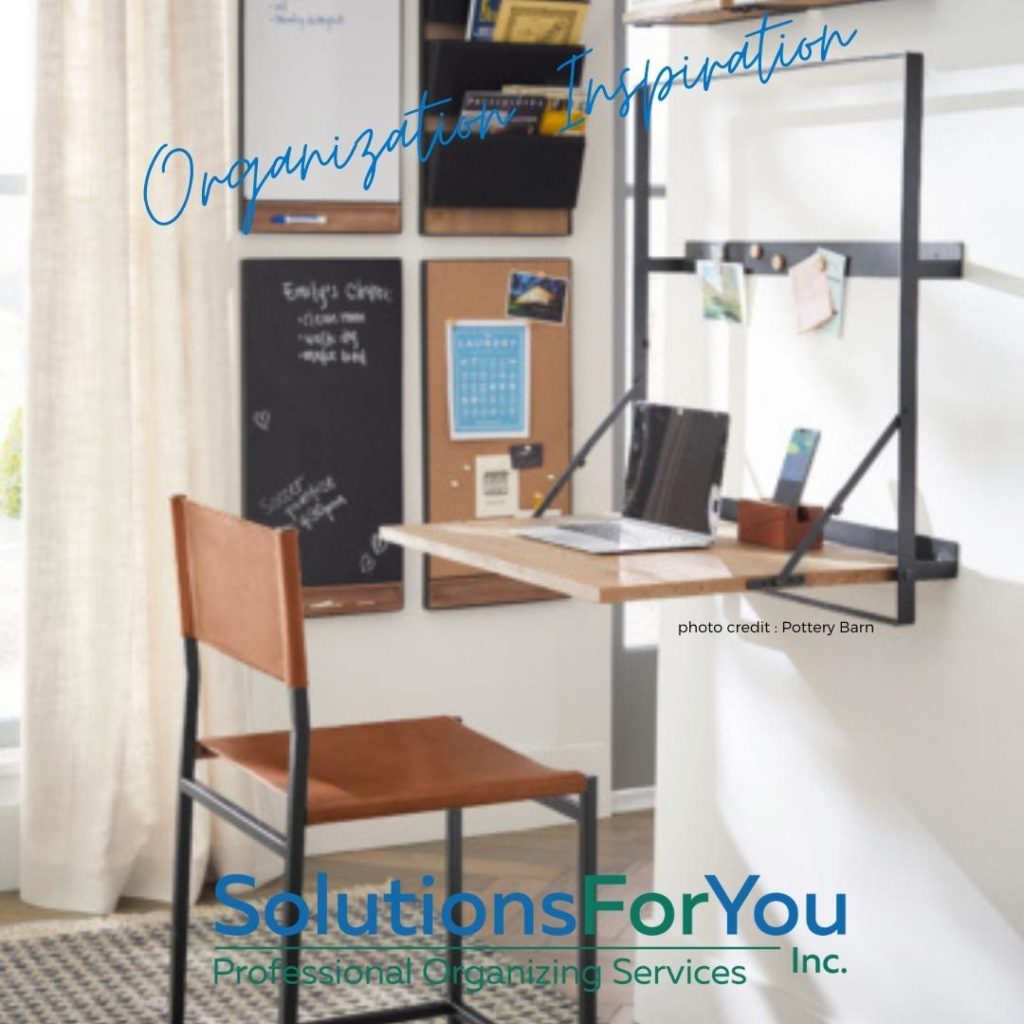 Learn what a family command center is and how it can help you and your whole crew be more organized every day. Plus, get ideas for how you can create your own command center on my Pinterest site.
Why do I need a command center?
Mail and other incoming paper lands on the kitchen counter or table because they don't have a designated spot.  You know those days when you come home, plop the mail on the counter, throw your bag in one place and your keys in another, and head straight to the sofa with a glass of wine? Yeah, THAT kind of day.
All is well until the next day when you can't find your keys, you forgot to pay a bill, and your kiddo missed a birthday party because the invitation is who knows where?
Too many different family activities make it impossible to keep track of who should be where and when and who will get them there and back.
Where should the command center be located?
Locate the family command center in a high traffic area, such as the kitchen.  The command center is separate from the launching and landing pad but should be in very close proximity.
What belongs in the command center?
Paper Processing Center – where you do a daily quick sort of the mail into a "recycler" or shredder, "action papers" (such as bills, RSVPs) to be processed, "reference papers to be filed," and a "to read" basket.
This is a great place to keep all central family information in a Household Information Binder, such as emergency information, phone numbers/addresses, menus, child's information (health record, school information, medication schedule/directions, childcare instructions, and pet care instructions).
Household file system for all that paper you never know where to act on or keep—this is the place.
Wall Files to hold kids' permission slips, workbooks, or homework assignments
Family Communication Station A place to leave and pick up messages and contain the family wall calendar, school/activity schedules, and family meal menus.
How can I keep my command center organized?
Phone Numbers

Hand-written or printed
Neighborhood Directory
School Phone Directory
Sports Team Phone Directory

Menus

School Menu
Take-Out Restaurant Menus

Grocery Lists – List of grocery and household items frequently purchased
Family Information

Homework Schedule
Medication Schedule
School Schedule
Sports Activity Schedule
Child Care
After School Care Information
Camp Information
Emergency Instructions
A prepackaged system such as Freedom Filer
Create your own system and labels using the following categories

Finances (credit card statements, bank statements, utility statements, medical payments)
Taxes
Insurance
Personal Property (home records, vehicle records)
Vital Records (passport, birth certificate, etc.)
Health History
Employment Records
Education Records
Lifestyle (travel, decorating ideas, recipes, etc.)
Household Calendar
Assign a different color pen/pencil for each family member to eliminate the need to write name with activity/appointment
To keep track of

Appointments
Sport Activities
Social Engagements (parties)
Events (concerts, graduations)
Birthdays and Anniversaries
Holidays
School Closures
Maintenance Plan – New Habits
Daily – open mail and sort
Daily – review calendar and update
Daily – check communication center
Daily – remove old message
Weekly – review upcoming events with all family members
Semi-annually – update the household binder
Annually – purge file system