Work From Home – Office Tidying Tips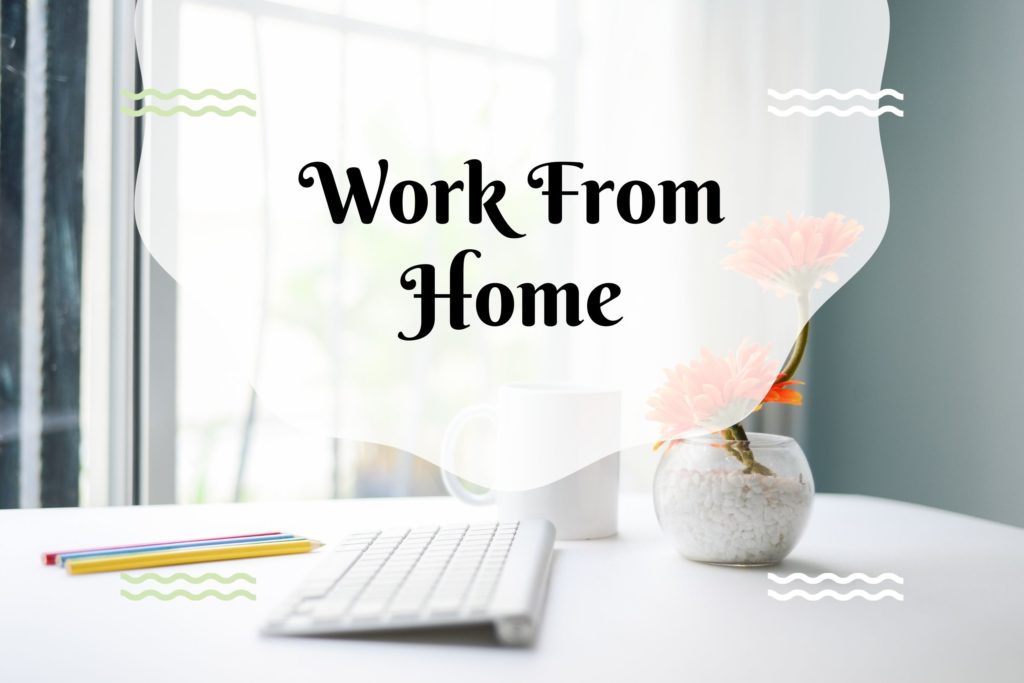 I have organized hundreds of home offices over the past 18 years, working as a Professional Organizer.  Read on to learn what I have discovered to be the typical problems, tips for tidying and organizing the office, how to create zones to keep your office uncluttered, some product solutions to help contain it all, and a handy maintenance plan to keep your office and paperwork organized.
Typical Problems-Old Habits
No useable filing system—paper goes in but doesn't come out.
Too many papers because what is important to keep is unknown.
Afraid to file anything because of fear it can't be found later.
Incurring late fees because bills are lost or forgotten.
Taxes are filed late or not at all.
There are duplicates of office supplies because it is difficult to find what you need when you need it, so you buy more.
Pile of books and magazines—many unread because a place has not been designated where to store them or read them.
Tips
Be ruthless with supplies. Keep only what is needed and will be used.
Determine which reference materials (books, periodicals) you will refer to, and discard the rest.
Discard empty computer software boxes.
Start with current paper information and build a file system for it, then integrate old paper information into the system if still relevant.
Recycle or shred any paper information that is outdated or of no use. File the rest into a reference file system or scan and store digitally.
80% of what is filed will never be looked at again! Be selective.
Can the information be located somewhere else; library, internet?
Go through warranties and manuals. Discard manuals and use an online manual website. Also, discard any that no longer apply. If kept, store in magazine holders and organize by room (i.e., kitchen, family room) or by genre (i.e., appliance, entertainment).
Zones
Begin by creating zones within the home office.  The typical zones for a home office are:
A work surface zone where you can perform computer and writing tasks.
A Paper Processing Center where you can do a daily quick sort of the mail into a "recycler" or shredder, "action papers" (such as bills, RSVP's) to be processed, "reference papers to be filed" and a "to read" basket.
An active file system.
A reference file system.
An area for reference materials (books, periodicals) such as a bookcase.
An area for office supplies.
An area for reading if that is an activity you would want to do in the home office.
Place the items that belong to each zone (activity).  For example, store the:
Computer on the work surface.
Action papers on the work surface.
Reference papers in a file cabinet or drawer. Alternatively, reference papers can be scanned and kept digitally.
Books and periodicals in a bookcase or on shelving.
Office supplies in desk drawers and closet or storage cabinet.
Reading chair and lamp in the reading zone.
Product Solutions
Active and Reference Paper Filing Kit
Prepackages such as Freedom Filer.
Create your own system and labels.
A system should be easy to retrieve, remove, and rotate paper information.
Maintenance Plan New Habits
Daily
Open mail and sort.

Note any action items in a calendar or on a To-Do list.
Note any events in a calendar.
Shred or recycle any unnecessary mail.
File/scan any documents that don't require action in a reference file system.
File any action papers in an action paper system.

Review calendar and update.
At the end of the day

Clear the work surface – of papers, files, and supplies
Jot down notes with actions on projects, so you can pick up easily where you left off
Return project and action folders that may have piled up during the day to a vertical system on your work surface if they are still "active." Once "inactive," they should find a place in a reference file system in a file drawer.
Put away any materials you took out. Returning them to their designated place now will save time when they are needed again.

Capture "To-Dos" – Make a plan now for tomorrow while unfinished tasks, new priorities, and lingering details are still fresh in your mind. Review your calendar, e-mail messages, and voice mail messages for meetings and appointments that may require prep time. Noting your To-Do's on either paper or in an electronic format will keep them handy and easy to find for review and update the next day. Prioritize your To-Do's and schedule them into your calendar when you will complete them.
Confirm appointments – Avoid any possible miscommunications by confirming the next day's appointments by email, voicemail, or both as necessary.
Charge and synchronize devices with a computer calendar to avoid overlooking an appointment or double booking.
Semi-Monthly
Monthly
Annually
Purge files
Prepare and file income tax forms