The A-List Way to Organize Photos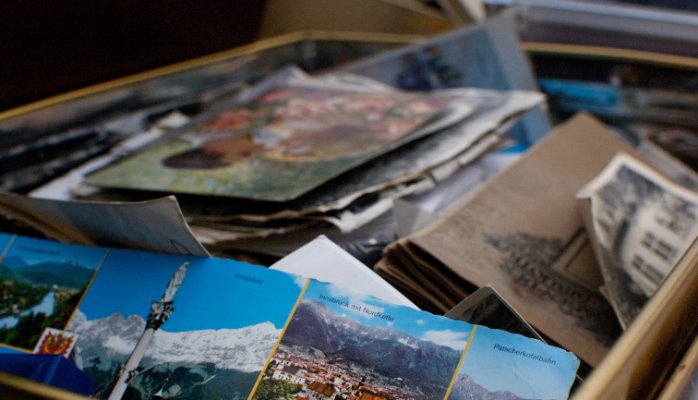 Summer months are filled with special events such as graduations, weddings, and vacations.  That means lots of photos!  Nowadays, we capture these moments digitally.  But, for many of us, we have decades of printed photos waiting to be organized and preserved.  I have heard clients say they want to organize their printed photos but the task seems so overwhelming they just can't imagine where or how to begin.  I approach all organizing projects with my 5-steps to organizing
Step 1: Strategize – How to Begin
What are your goals?
Why do you want to organize your photos?

Do you want to create memory books for your children?

Do you want to relive a special trip or event?

Do you want to know what you have?
How do you want to keep your photos?
Do you want to keep them in safe archival boxes?

Do you want to scan them?

Do you want to create memory books (digital or print)? 
Dedicate time to this project

Schedule time on your calendar right now to start

Work in incremental blocks of time such as two hours every Sunday afternoon

Work while doing something else such as watching a TV show, listening to a podcast or audiobook
Create a workspace for this project
Find a space in your home for working on the project

Gather all your photos together

Gather materials:

One or two folding tables

Chair

Good lighting

Recycle box

Trash bag

Photo safe pencil

Boxes for sorting photos into

Index cards and/or post-it notes for separating/labeling photos
Just as I suggest with any paper, start working with the most recent photos first

To avoid getting lost in the memories, work quickly. Do not spend time studying the photos at this point–just macro sort.

Macro sort by decade or year, person, or event

Separate the oversized photos
Edit


Within your macro categories of year, person, or event, micro sort the photos by:
Photos for memory book or album

Photos for archive boxes

Duplicates to give away

Mystery photos, to identify later

Discard any duplicates or really bad photos.  If it is difficult for you to discard photos, give them to people who may appreciate them.
Steps 3 and 4: Localize and Containerize
Choose the best photos that could be framed and where you would place them

Buy archival albums and boxes only when you are done prioritizing and editing, so you buy the right size and amount

Write on the back of loose photos information about the photo with a photo-safe pencil and contain in temporary boxes to later be placed in memory books, archival boxes, or scanned. Store photos vertically and separate with an index card for each decade/year, person, or event.

Contain negatives in acid-free archival envelopes. Write the date, name, and any other information on each envelope.

Store all of your printed photos in a cool, dry location away from light 
Step 5: Maximize


Think back to your goals for organizing your photos. What do you want to do with them now that they are prioritized and edited? Do you want to:
Create memory books

Scan and share with family and friends

Contain and organize your photos in attractive archival boxes so you can thumb through and look at them when the mood strikes or to pass on to future generations
As you print new photos get them into your archival system immediately
Not printing photos anymore?

Your physical archival system can be mirrored digitally. 
I would love to see photos of your summer events, post and share.
Photo courtesy of unsplash.com