Get Organized Before Your Trip Checklist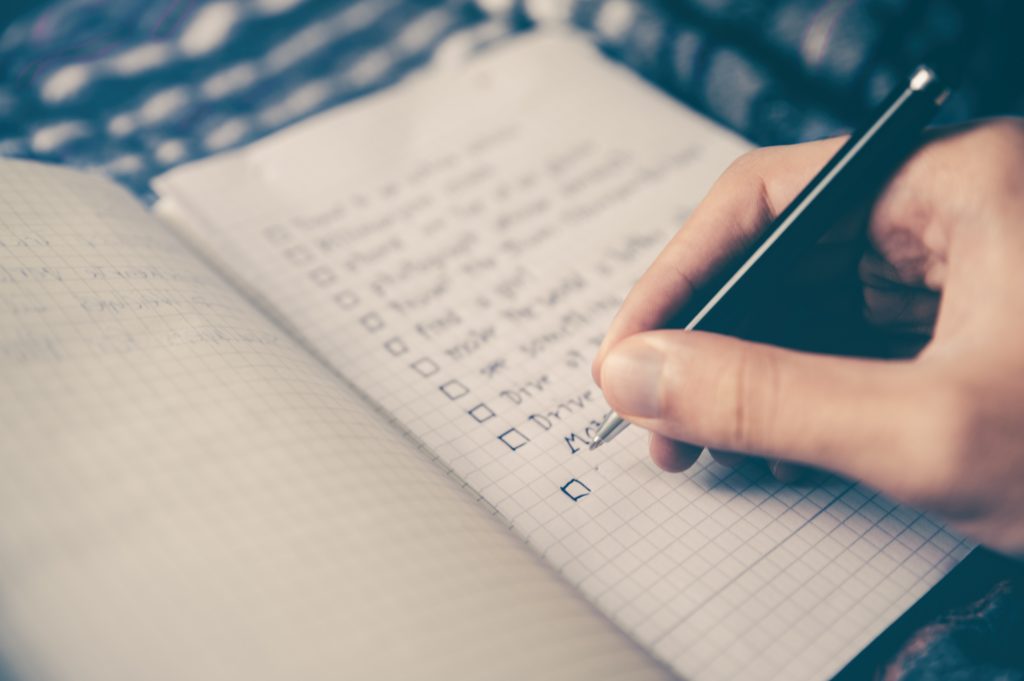 Have you ever sat waiting for a flight and tormented yourself with questions like?
Did I leave a light on at home? Or
I didn't have the post office hold my mail. Or
Dang, I forgot to tell the neighbors I was traveling!
Well, even if you think you have all those pesky details handled before your trip, this checklist will help you cover all your bases.
Home
1)   Advise your neighbor you will be away.
It is a wise move to have your favorite neighbor or neighbors keep an eye on your home. They have the best vantage point to watch out for suspicious activity. You can volunteer to reciprocate when they are away from home too. Having a house-sitter is also a smart option. Alert your alarm company, if you have one, and don't forget to give your neighbor the passcode. You can always change it when you get home.
2)   Have the Post Office hold your mail.
There is nothing like a bulging mailbox to let thieves know there is no one home. This goes for newspaper subscriptions as well. You don't want a pile of papers accumulating at your front door.
3)   Close the blinds and leave a light on.
Do you really want people peeking into your home while you are away? It is a good idea to leave at least one light on inside your home so that it appears someone is present. You might also consider a timer which would turn the lights on in the evening.
4)   Have the outside maintained.
Again, you want it to appear that someone is at home while you are traveling, especially if you will be away for an extended period of time. Arrange to have the lawn mowed, and someone bring in your trash cans.
5)   Remove the hidden key.
You might want to remove that extra house key from under the flower pot and give it to those wonderful neighbors who will be looking after your home while you are out of town. An alternative would be to secure the spare key in a new, less obvious spot.
6)   Turn the water off.
Broken pipes and other water-related issues could make your homecoming quite unpleasant. If you will be away for weeks, it is a good move to shut the water off at the source.
 7)   Clean out the fridge.
Sort through the contents of your refrigerator. Some items could be moved to the freezer, but dispose of those perishables. Why not bag up food that will likely go bad and gift it to those friendly neighbors who agreed to watch over your home?
8)   Give the plants a drink.
Depending on the length of your trip, remember to care for your plants. Give them a proper watering before you go, and maybe those trustworthy neighbors would give them a drink while you are away.
9)   Complete last-minute cleaning.
It is always lovely to come home to a clean house, so a little sprucing up before you leave is a good idea. Remember to run the dishwasher and don't forget the last-minute laundry left in the dryer. You might even change the sheets, so you are welcomed back to your own bed after sleeping in unfamiliar surroundings.
10)  Put out the garbage.
Yuck, imagine returning home to rotting trash odors! So, empty all the wastepaper and garbage before you depart. Better check the garbage disposal too for leftover bits,
11)  Unplug stuff.
It is an excellent plan to unplug electronic items such as your computer, the toaster, and that radio alarm clock which might be blasting away annoying your neighbors for days while you are gone.
12)  Alert your next of kin and/or BFF.
Let the folks closest to you know about your travel plans. They should be informed about when you are leaving and your expected return. This is a good practice to be on the safe side. And, carry your emergency contact information with you on your travels. 
13)  What about Fido?
This may be a no-brainer, but it is worth mentioning. Make certain all your pets are well cared for by responsible people during your absence. You might even ask the kennel or pet-sitter to text you photos of your beloved animals while you are away.
14)  Change your thermostat.
Depending on the climate in your area and the time of year, adjust your thermostat to a moderate temperature to avoid having the heat or A/C kicking in constantly while you are away.
Personal
15)  Make sure all your bills are current.
You certainly don't want to return to a dark house because you forgot to pay the electric bill or be greeted by full rotting garbage cans because that bill was ignored.
16)  Activate your email auto-responder.
To avoid coming home to hundreds of accumulated emails, you could set up the system's auto-responder with a simple message that you are unavailable for a period of time. You may be planning on keeping up with your email correspondence while traveling, but the auto-response is still a good option to reduce the number of emails and let folks know you may not reply immediately.
17)  Use your cell's camera.
That handy camera on your cell phone can provide fail-safe copies of your passport, driver's license, boarding passes, and even prescription medication labels. You might also want to email yourself and a close friend or family member your vital documents in case they get lost in your travels.
18)  Alert your bank.
Be sure to communicate with your bank and credit card companies the dates you will be traveling and where you plan to be. This will prevent the companies from placing a hold on your accounts due to suspicious activity.
19)  Clean out your wallet.
Go through everything and leave behind anything you won't need on your trip.
20)  Call your insurance companies.
Check with both your health insurance provider and your auto insurance (if you will be driving while traveling). You will need to be aware of what is and is not covered, plus what your out of pocket expenses might be.
If you think of something we missed, reply below.
If you'd like to have an amazingly organized environment when you return from your travels, SolutionsForYou would love to help. Give us a ring at 503-246-0710.