Get Organized Anywhere in the World
Our Virtual Organizing service offers you the flexibility to work virtually with an experienced Professional Organizer to provide you with expert advice and solutions specifically tailored to your space and goals.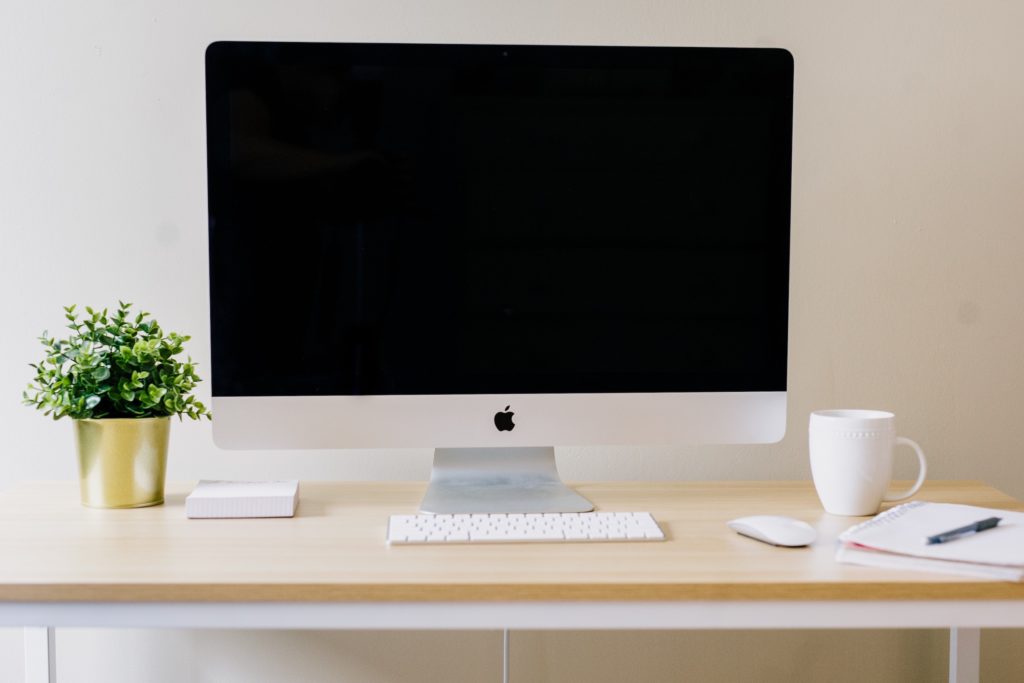 What is Virtual Organizing?
Virtual organizing is a process for getting organized through telephone, email, photographs, Zoom Video Conference, FaceTime, or other technology.
The primary difference between on-site organizing and virtual organizing is you don't have our hands to help you move and sort your items.
"Our expertise, your hands."
It can be an accompaniment to the traditional organizing format or an alternative to on-site organizing assistance.
It is collaborative—both the client and professional organizer develop a plan to achieve the desired outcome based on the initial assessment.
Why virtual organizing instead of hands-on organizing?
For some people, access to an on-site professional is either limited or not possible due to various factors, regardless of need.  There is a large population that can better succeed by organizing virtually over another person's physical presence.  Due to our current economic and pandemic times, we realize that the "gap" is widening, making access to professional help more challenging for both the client and professional organizer.  We have discovered that for many people, virtual organizing can have the same beneficial outcomes as on-site sessions in terms of skill transfer and long-term organizing success.
What are the benefits of Virtual Organizing versus hands-on organizing?
Virtual organizing is sometimes more comfortable for the client than having the professional organizer present in their environment.
Our virtual organizing fee is lower than our hands-on organizing fee.
Sessions are shorter in duration, so they are more manageable to fit into your schedule.
As much as we would like to jump through the computer screen and do the work with you, by doing the work with your own hands and more on your own, you will be learning and applying organizing skills.
There are no geographical boundaries restricting clients from working with us.
How does it work?
You read and sign our Client Agreement provided to you through DocuSign.
Sessions are 45 minutes, and you can schedule and pay for each session here.
During the first 45-minute virtual session, you walk a team member through your space in a Zoom video conference or Facetime.
The team member will listen to you and discuss your goals, strengths, and challenges.
Following the first session, the team member will prepare a session summary and an organizing plan of action to make a difference in your space and systems.
At future sessions,

the team member provides guidance and instructions, and you or someone can help you do the physical work.
The team member will work with you to decide what stays, what goes, and how to make better use of your space.
We will provide material recommendations that might be useful for the project. You can shop and purchase products yourself.  Or, for a fee and the cost of materials, a team member will shop for and ship products to you.
We provide recommendations about disposing of the items leaving your home or business - consignment, resellers, donations to charities, shredding services, junk haulers, and recycling centers.
You will be provided with estate sales companies, interior designers, real estate agents, moving companies, and other businesses to help you during your project.
You will be learning and applying organizing skills during each session.
We review your progress and achievements and, if necessary, troubleshoot any roadblocks you experienced.

To ensure a successful outcome, in-between sessions, you complete organizing tasks.
Listen to what a client says about her virtual organizing experience:
What does it cost?
Our 45-minute Virtual Organizing session is $75
Organizing virtually is not new to us!
Most Professional Organizers are just starting to learn how to work with clients virtually.  We received a Certificate of Study in Virtual Organizing and have worked with clients virtually since 2014.

Listen to Marcia share her virtual organization experience with us.