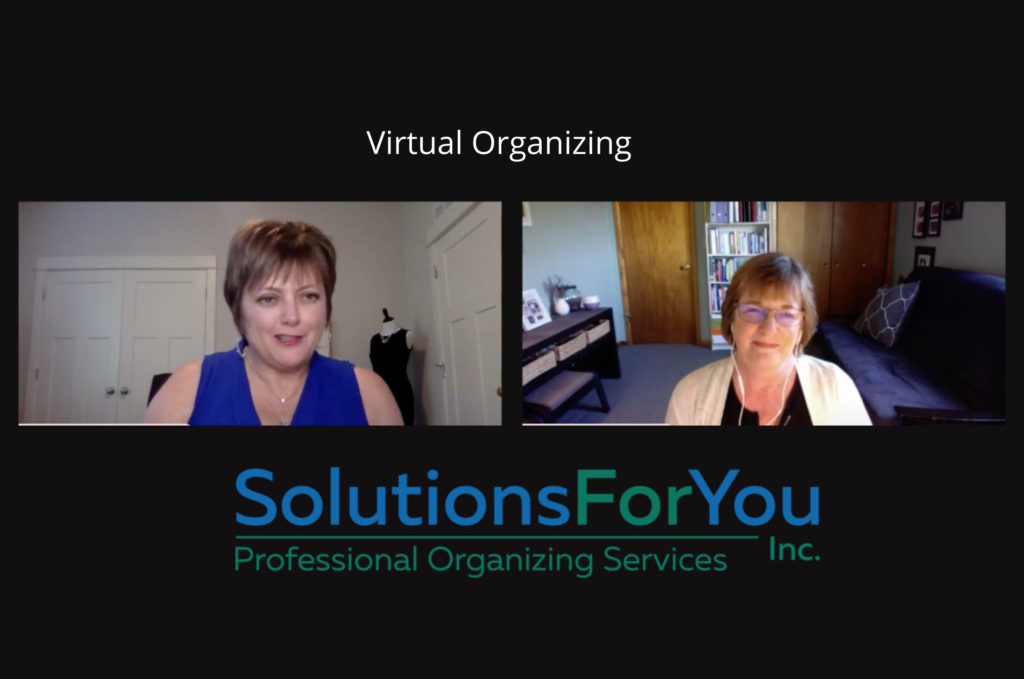 Your health and safety, and that of ours, is our number one priority, always!  Due to Governor Brown's Order: Stay Home Except for Essential Needs, we are not working at our client's location.  However, your SolutionsForYou Team is available to work with you virtually during this time of physical distancing.
Anne received her certificate of Virtual Organizing training in 2014 and has extensive experience organizing clients virtually.
We can help you stay on track with a project we have already started or get started on a new project.
We will be with you every step of the process and keep you motivated with actionable assignments between virtual sessions.
Call us today 503.706.3502 or learn more on our website about how we can organize you virtually.
Our hope is you and your loved ones will stay healthy!
With gratitude,
Anne Blumer, CPO