Organizing and Planning Tips for Healthy Travel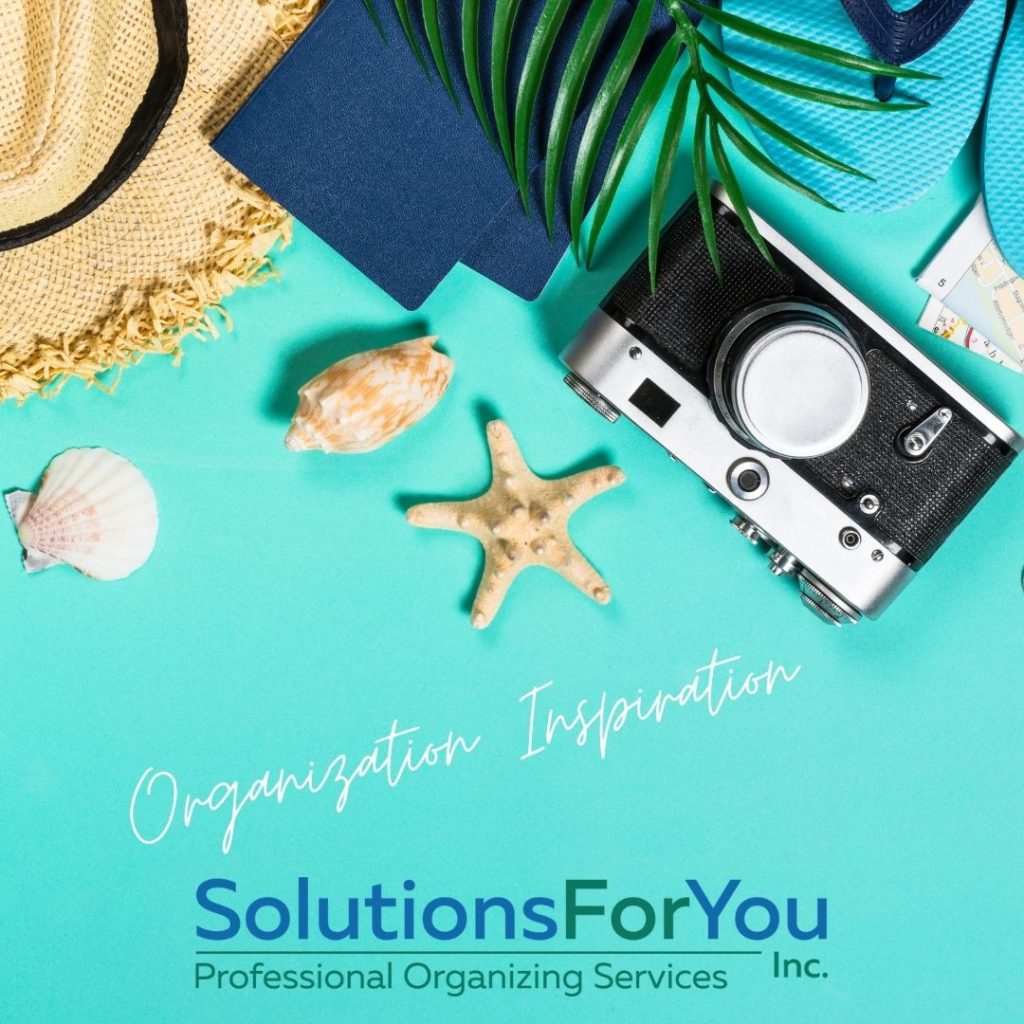 The school year is ending, and that signals vacation time!  Do you have summer travel plans?  I don't have plans to travel this summer because my husband and I traveled in early March before the mask mandates started to lift and travel restrictions lessened.  It was the first time I had been on a plane in several years!  It was different from the last time I traveled, and I had to think of what I needed.  The main differences were what might happen if either of us got sick—with Covid-19 before our trip or while we were on vacation and the requirements to travel due to Covid-19.
What I did differently to prepare for travel:
Checked our destination's Covid-19 rules.  Our destination required us to provide proof of vaccination or a negative test 48 hours before boarding our flight.
We kept our vaccination records digitally on our phones and our vaccination card with our travel documents—technology can fail.  I like to keep all of my travel documents, phone, and essentials in a hip pack that I wear over my shoulder in front for my easy access.
I purchased travel insurance for our flights and lodging.  I have never purchased travel insurance, but it felt very reassuring to have it this time.  The travel insurance covered much more than it had in the past.  It also gave me peace of mind.
Researched hospitals, doctors, and pharmacies near where we were staying.  I didn't want to figure this out if we needed medical treatment.
I started taking probiotics two weeks before I traveled to help boost my immune system.
What I packed in my carryon bag in separate zipper cases:
 Feel Better Case included:
Covid-19 test kits.  Again, I didn't want to have to locate a test kit if we came down with symptoms or learned we were exposed.  I also wanted to test before flying because I wouldn't want to expose a whole plane full of people if I was asymptomatic.
Nasal Rinse.  I know this sounds crazy, but I started using and packed my Neil Med (much easier to use than a Neti-Pot) that I hadn't used in quite a while when I learned, according to UCLA Health, that using one may help to prevent Covid-19.  Of course, there's no guarantee, but it's a healthy and safe thing to try.
Daily medications plus an extra week's worth if we needed to stay longer than planned.
Flu and cold medicines; ibuprofen, throat lozenges, Zicam, and essential oils.
Travel thermometer
Covid-19 Safety Protocol Case included:
Hand sanitizer
Face masks
Disposable gloves
Disinfecting wipes
Snacks Case included:
Protein bars
Jerkey
Dried fruit
Chocolate (stress reliever for me)
I also reviewed my regular travel planning guide (pre-Covid-19) to prepare for our trip.
I hope you have a fun summer, whatever your plans are, travel or no travel!