Before SolutionsForYou, Inc.
Our client, widowed two years prior, decided it was time to sort out the garage, which was her husband's domain.  She had been putting it off because it was an emotionally charged space, and she wasn't sure she could get through it on her own. That's when she reached out to SolutionsForYou for help.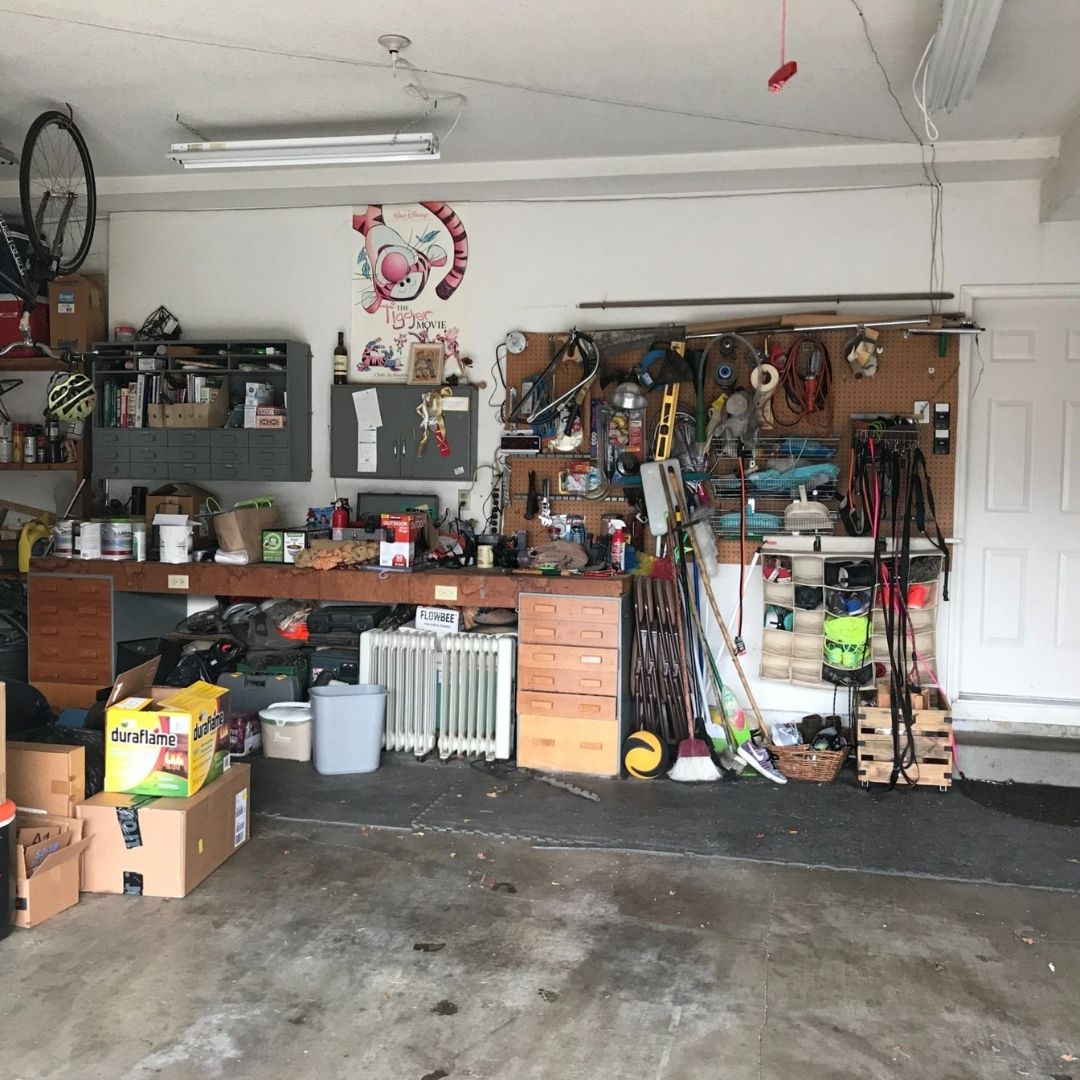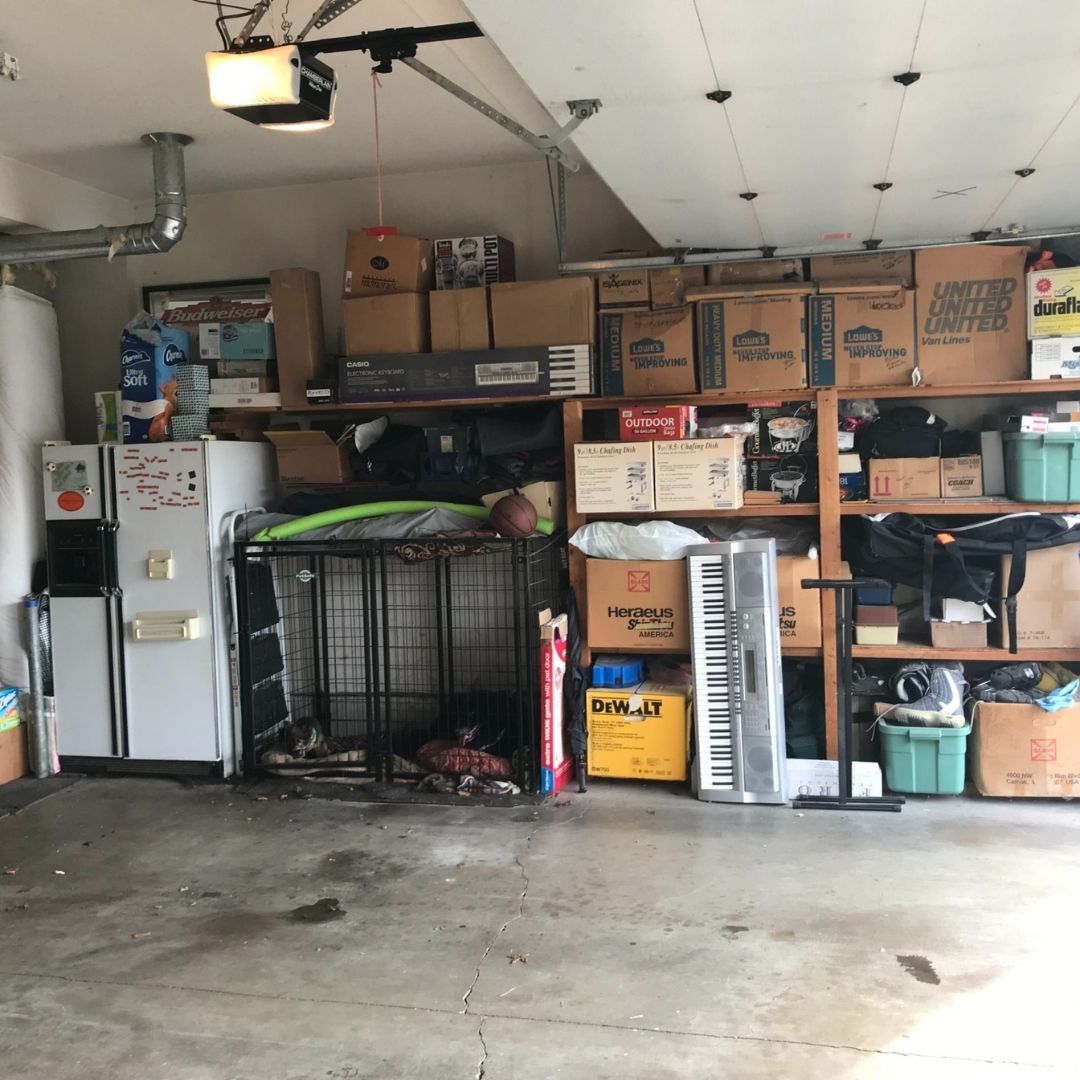 The Process
Our team worked with her to go through everything, down to the last nut and bolt.  We gave her space to grieve, share, and cry when she needed to.  After everything was sorted, we knew what needed to be stored and contained.  Our client wanted a fresh new space that would now be hers.  We designed shelving, drawer, and workbench solutions for her and while waiting for the materials to arrive and be installed, she had the garage walls freshly painted.
Client and SolutionsForYou, Inc. (team of 3) Time Involved: 6 hours
Cost of materials: $3,492 total: elfa shelving, drawer, and utility track systems, and 28 clear Weathertight tote bins.
After SolutionsForYou, Inc.
Now she has a space for everything, and everything is in its place.  There are zones for gardening, household repairs, utility storage, mudroom, camping and recreation, and holiday décor.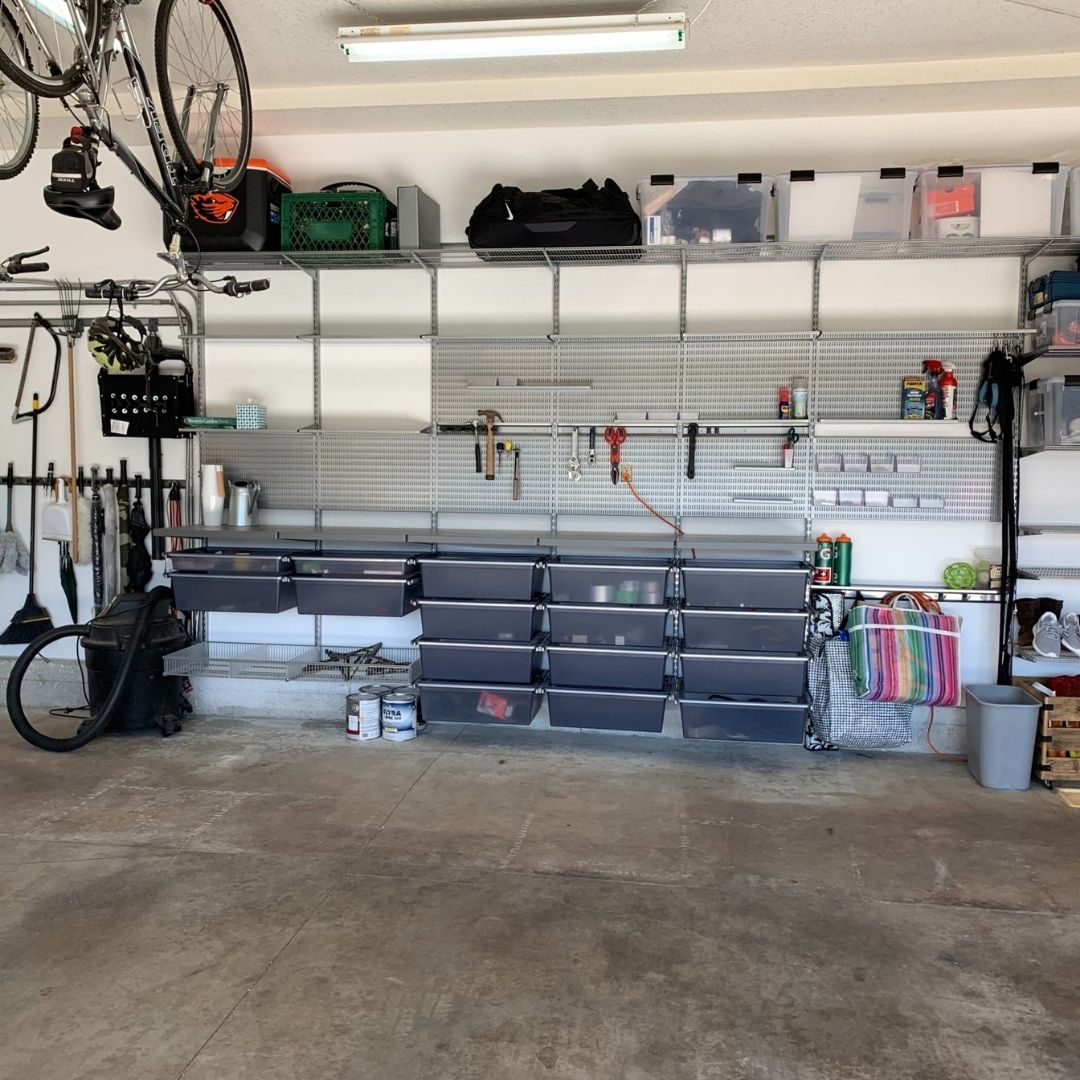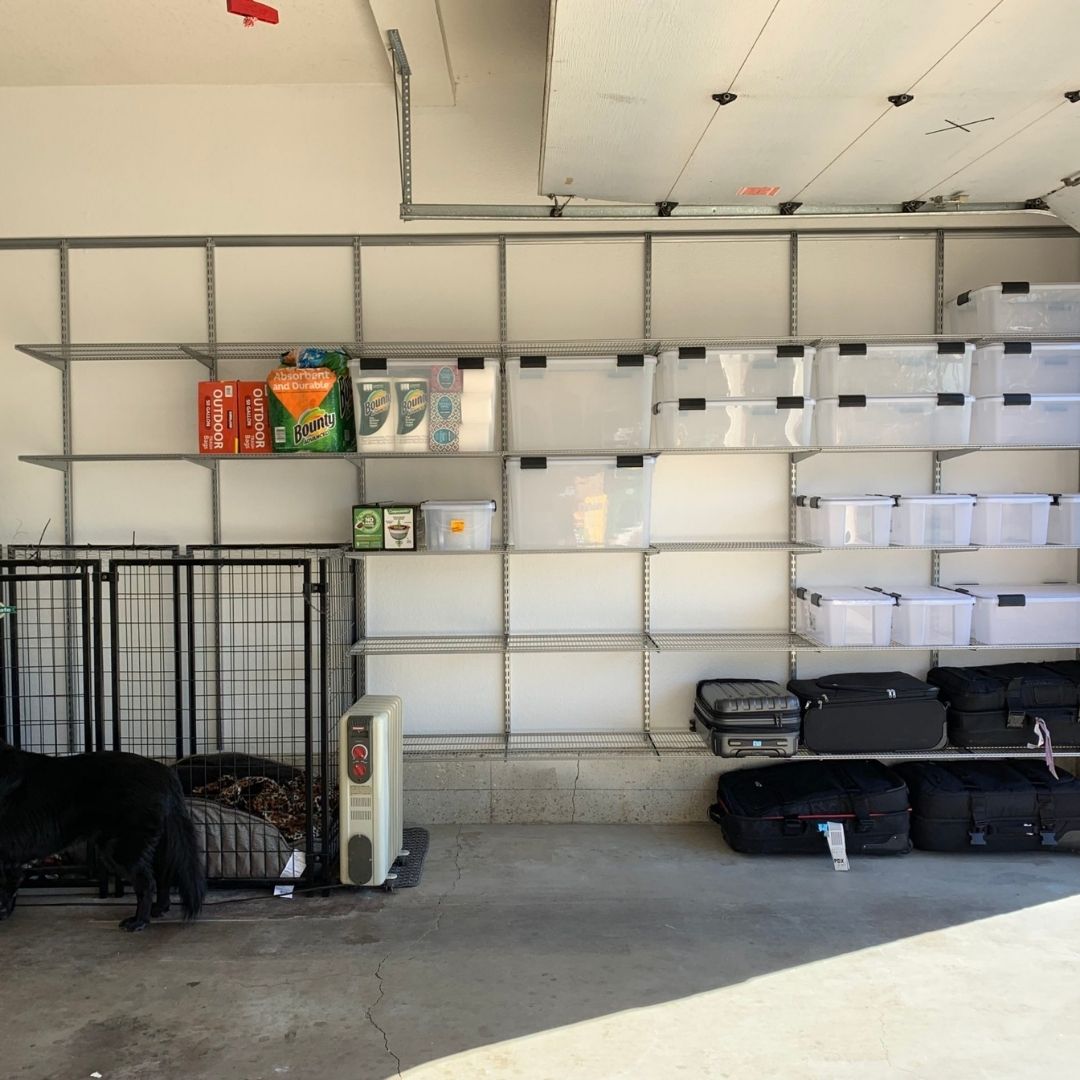 "You clearly outlined what to expect and who would do what. It was a multi-phase project, so having everything outlined was super helpful. You were very thoughtful about the project's details – planning ahead for the cold weather, having a large dumpster delivered for the demo, boxes for sorting – and even provided lunch. We exceeded our expectations of getting through all the 20+ years of stuff in my garage. Too overwhelming for me to do by myself, so your suggestion of having additional help worked out great. We finished everything with time to spare. With your vision and clarity of what I needed, wanted, and ability to keep us all on task – I am thrilled with my new space. I now know what tools I have, where to find them, and it is all organized and clean. Thanks so much for all of your help. I have already recommended you to several other people." Dianne L.