Virtual Organizing – Theresa's Project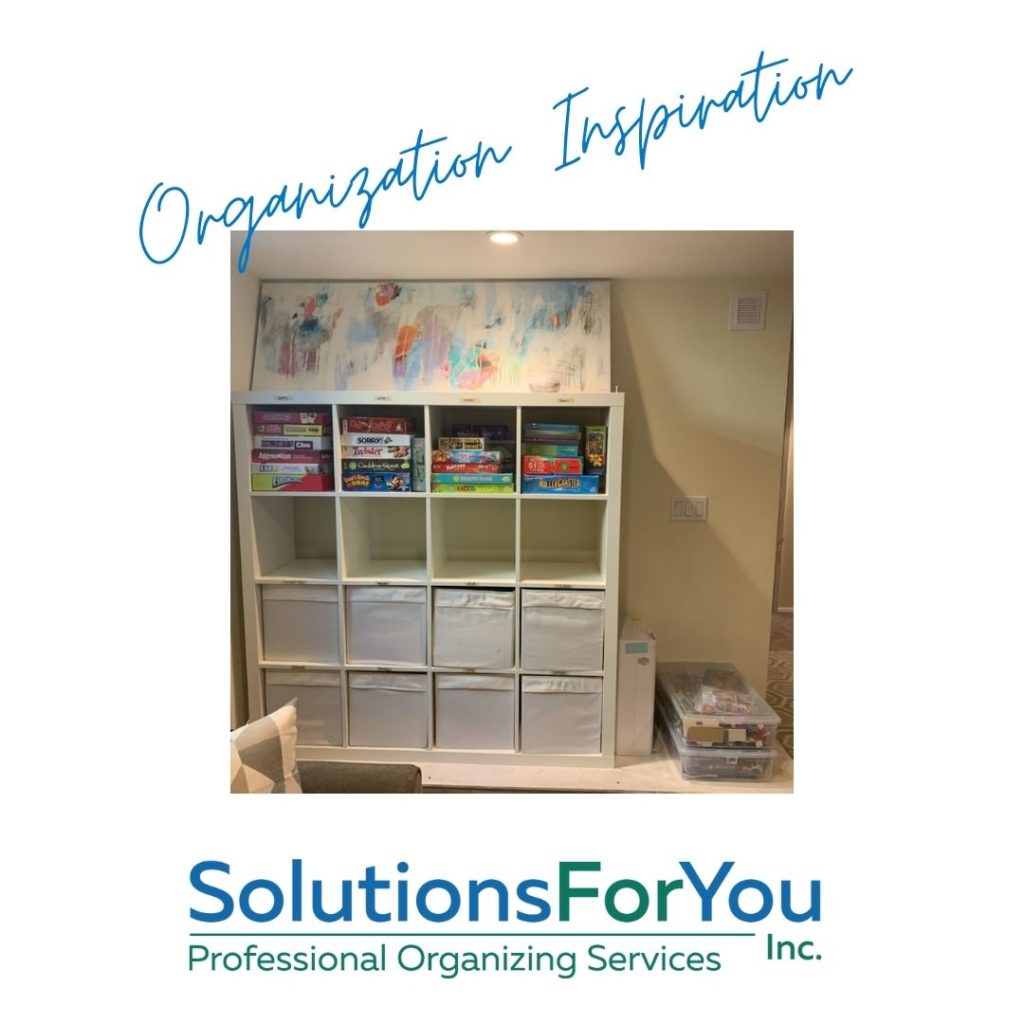 Last month I invited my organizing clients and prospective clients to send me their organizing project, and I would select one for my Certified Virtual Professional Organizer re-certification course project.  This offer was free and included six hours of virtual organizing services.  I received many projects to consider, and it wasn't easy to choose the one that would be best for my course project.  I selected Theresa's project for several reasons, and her project was also the first I received.
Theresa is a full-time Therapist, mother of two young children, wife, and the year prior to the pandemic was seriously ill and nearly died.  It took her the better part of a year to recover from her illness and then the pandemic hit.  Understandably, home organization was a lesser priority over the past couple of years and as a result, almost every area of her home needs decluttering and new systems established.
When I asked Theresa why she wants to get organized and where she needs assistance, she wrote,
"I have ADHD and feel I function best when my environment is tidy, orderly, minimally cluttered. I would like to get help with some of the projects I most avoid which are:

Kids' toys and art projects over the past number of years
My clothes (which are among the hardest for me, because of weight fluctuation and emotional attachment to them)
My workspace (I am aiming to start a private practice and also work three days per week from home with current employer…my home office space needs some tidying)
Utility room
Paperwork
Coat closet
Kitchen pantry and refrigerator
Linen closet

I will add that we have a fairly small "apartment-style" home. We own it, but it is a 1950s duplex. The kitchen and storage closets feel more like apartment sized spaces than "family of four" spaces (which is what we are). We also host a homeschool pod (4 kids, 1 hired teacher) in our family room downstairs. That said, there is a small school environment (doubling as our family room) outside of my WFH office."
Theresa and I met over two weeks for six hours total and completed three spaces in her home; launching and landing pad for their home-school pod, Theresa's wardrobe, and the laundry space of her utility room.  Below are before, during, and after photos of the areas we organized virtually.
I asked Theresa a few questions about our work together and if you are curious how virtual organizing sessions work and if they are successful, read on.
What did you think of the process used to identify and address your organizing goals?
I found the process very helpful.  The questions helped me think about my goals and organize (in my mind) what I wanted to accomplish.  Putting my goals in writing prior to the initial phone consultation (along with the pictures I sent) was also useful.  I found it very helpful to photograph problem areas—in and of itself, this helped me see the extent of our home organization challenges with "fresh eyes," so to speak.
How did the actual virtual sessions work for you? Did they meet your expectations?
The actual virtual sessions worked really well for me.  The only other time I have worked with a professional organizer was in-person in my home.  While I can see some benefits (eg: she physically helped me move some items, assemble a small shoe rack, etc), I feel the outcome of virtual sessions was the same.  For our family, having virtual sessions would be more affordable and practical, time-wise, since I was able to set aside just 1-2 hours at a time for the virtual meeting and then accomplish tasks here/there in between all of my other responsibilities (ie: work/patient care, private practice start-up, parenting, etc).
I would highly recommend the virtual format for busy people such as myself!
What did you learn about yourself in the process?
I found it encouraging and helpful to hear Anne's perception that I am actually good and accomplishing tasks in between sessions.  Generally, I have so much on my plate that I feel I am constantly "under-performing," which frustrates me.  I learned that having someone else see my progress helps motivate me to continue the work.  I tend to be hard on myself and have trouble celebrating accomplishments, as I immediately see all the other tasks I still have to do.  Anne helped me appreciate the little "wins" throughout the process.
What did you learn about organizing, or what it takes to make and maintain progress organizing?
I found it really helpful to consider that each space or area needs to have a clearly defined and well-articulated purpose.  I can see now that some of the ideas I had about various areas within our home (and the purpose assigned to those areas) were different from the ideas that others in my family had about the same spaces.  There is still some discrepancy between my ideas and my husband's ideas about some of the areas, but knowing we are not on the same page is a helpful starting point for moving toward agreement/consensus.
I also loved how Anne talked my kids through some of the questions they had about organizing.  Even though I had to heavily "incentivize" my kids to participate, I think their involvement was very important.
What were your "aha" moments?
As elementary as it may seem, I had an "aha" moment in the laundry area when Anne helped me see that the laundry room was a mess (in part) because the clothes that no longer fit me are taking up all the space in my bedroom, causing me to leave the clothes that I actually WEAR right now to just stay downstairs in the laundry area.
It was also an "aha" moment when Anne invited me to consider whether something makes me feel sad, mad, or bad as part of the criteria for getting rid of it.  Previously, I had tried to use the KonMari "tidying" method of asking myself if an item sparked "joy."  However, the concept of whether something sparked "joy" felt too philosophical and elusive to me.  I can so easily relate to the idea that something makes me feel sad, mad, or bad, though.  I will absolutely continue using that approach.
Any other feedback? Ex. communication process (emails, texts, Project Session Journals), time commitment, expectations vs. accomplishments.
The process was so helpful, overall.  I do really well when I have someone else giving me an assignment that is clear, specific, achievable, measurable, and time-framed.  I tend to resist the notion of "smart" goal setting, but Anne did not present that way to me (even though that is exactly what we did together) so it was a clever way to get me to buy into a strategy that is evidence-based and effective J
Would you recommend virtual organizing to someone who wants to accomplish specific organizing tasks?
Absolutely.  I have already told several friends about it.  I learned so much.  It required minimal effort in the scheme of things, and the return on investment for me and my family has been substantial.
Would you consider our work together a success?  Would anything improve the process?
Yes.  I would say our work together was successful.  I did not accomplish quite as much as I had hoped (in the laundry area, in particular), but I made remarkable progress with Anne's support.   I cannot really think of anything that would improve the process.  My life is going to remain excessively busy for the foreseeable future, given my professional obligations, the ages of my children, the age of our puppy, etc.  That said, I did the best I could with the time available to me.  I am very pleased with what we achieved together and look forward to working with Anne again in the future.
Would you be willing to have your feedback shared on my website or marketing materials as I promote my virtual organizing services?
Yes! Thanks again, Anne.